Fund raising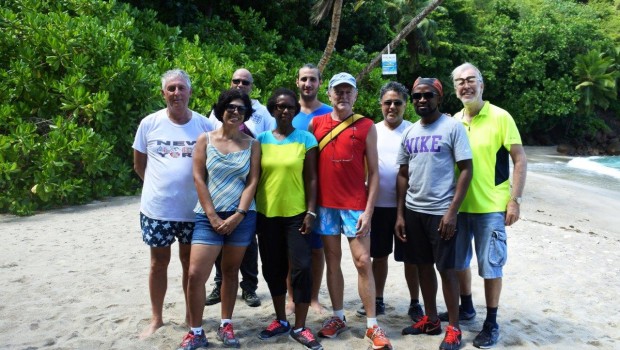 Published on November 28th, 2017 | by admin
0
Sponsored walk: for establishing a Autism Center in Seychelles
11 members of our club and some members of their family and friends participated to the sponsored walk to Anse Major on the 26th of November 2017.
It was a beautiful sunny day (but hot day) and the spirit of the group was high.
On our way back, Rt Dr Tazio with the assistance of Nadine and Rt Kevin had cleaned the small beach across the La Scala restaurant, and set up the tables for hosting Italian delicacies.
Thank you Dr Tazio
Our efforts which are translated in SR thanks to the sponsors and the Rotarians themselves will go to our community account and will be devoted to the Autism project.
Thank you for the members who participated and to the sponsors.