Activities & Events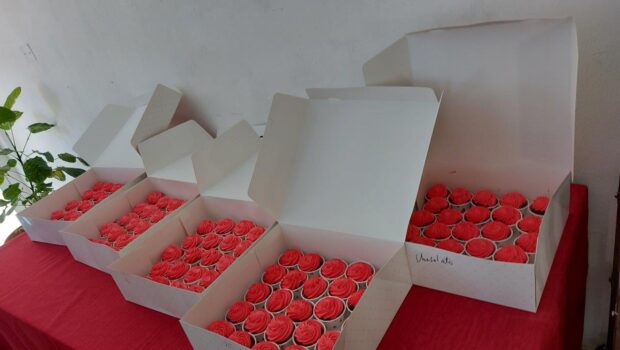 Published on February 14th, 2022 | by admin
0
Valentine Day at North East Point
Every year, around the 14th of February, (except the Covid Year!) the club feels that the elderly patients, the rehabilitation patients, and the patients in the psychiatric center of North Esat Point, on Mahe, deserve special attention for Valentine's Day.
This year we were told that we cannot deliver the goodies to the individuals for health security reasons, and therefore we handed over the cakes offered by the club and the juices offered by Rotarian Harish to the heads of the 3 divisions, Mrs. Monette Ernesta, Mrs. Paule Alzenia and Mrs. Luiana Bathilde.
Five Rotarians could be present for this handing over: President Lucile, Rt Rosemary, Rt Harish, PP Marcus, and PP Michel.
We hope that next year, we shall be able to connect more with the patients.