Activities & Events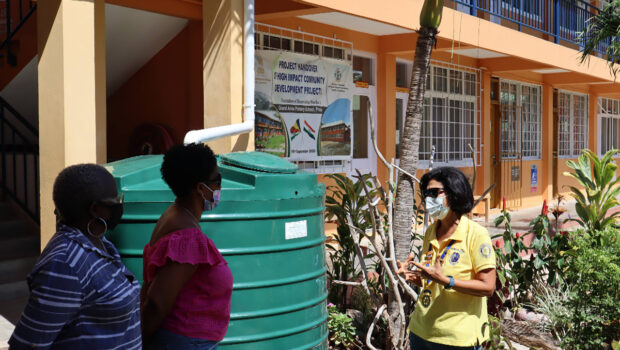 Published on December 14th, 2021 | by admin
0
Rotary Coco Der Mer Donates Water Harvesting System
The Rotary Club of Victoria Coco De Mer continued its quest to contribute to the community living up to its mission of seeing a world where people unite and take action to create lasting change.
On the 20th November 2021, the club handed over a water harvesting system to Grand Anse Primary on Praslin. The water harvesting system was donated by the club after more than six months of successful sponsorship scouting by the club members. The Rotary Club Coco De Mer has been contributing to the community since its inception in 2013 and this was the club's first ever community project on Praslin, a proud accomplishment, bringing a well needed facility to the school. Harvesting of rain water involves collection of water from surfaces on which rainwater falls, and subsequently storing for later use.
Phase 1 of the project consisted of installing 90m gutters around the roof of the main school building, with down pipes going down to the 2 tanks, and so protecting the school park from floods from overhanging roofs. This was followed by the second phase which involved installation of 2 tanks of 2000 litres each. One tank was to distribute water for the garden and washing of hands, whilst the second tank was to provide water to the main toilets.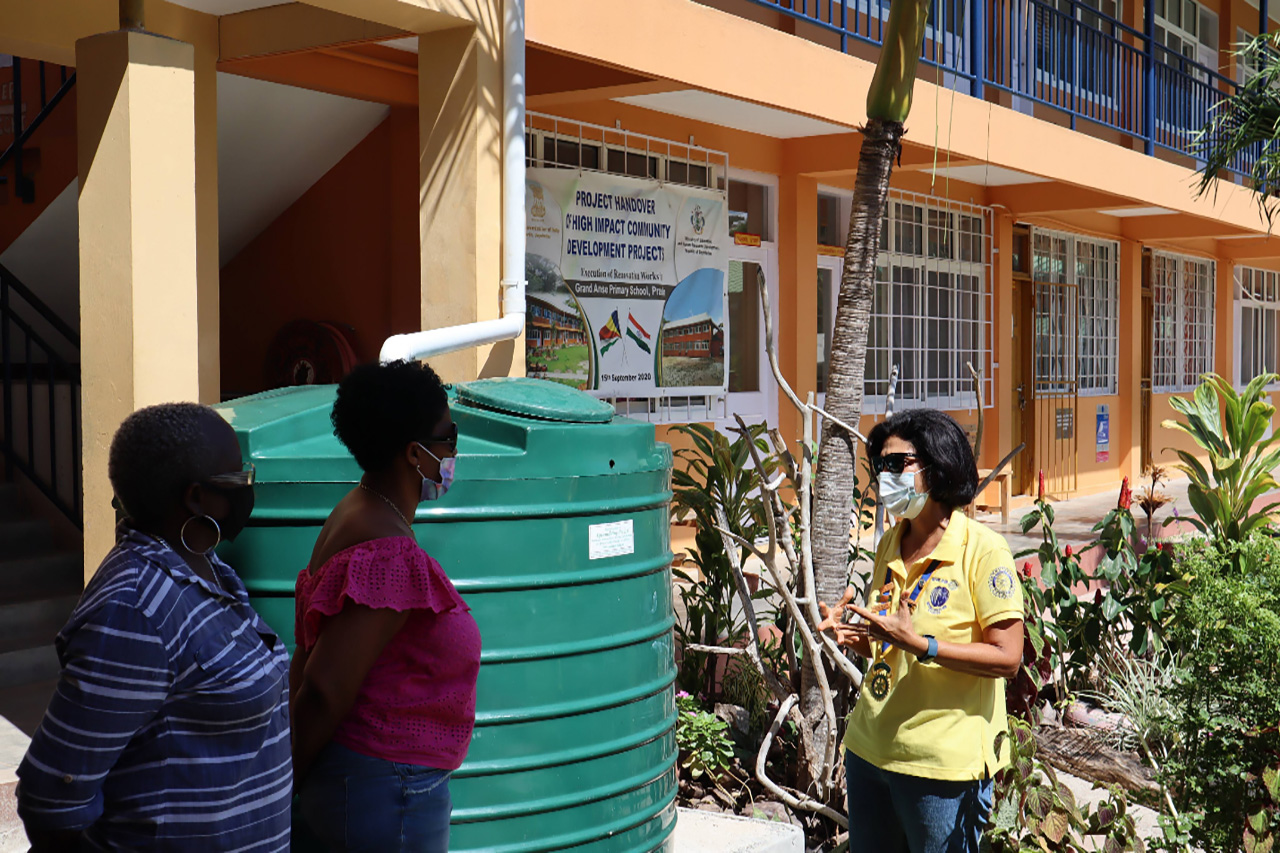 The project was handed over to the School's Head teacher, Mrs. Lesperance and her deputy, by the club's current president, Lucille De Comarmond, who leads the club's commitment of 'service above self.' The project was started in an effort to expand the club's footprint of impact by extending its community services to Praslin. Water harvesting was an ideal opportunity as provision of water, sanitation and hygiene to the community is a very important service for Rotary International. Rotary members believe that we have a shared responsibility to take action on our world's most persistent issues.
The school's Headteacher, teachers and gardening staff were exhilarated to see the accomplishment of the water project and raced to open their 2 running rain water taps!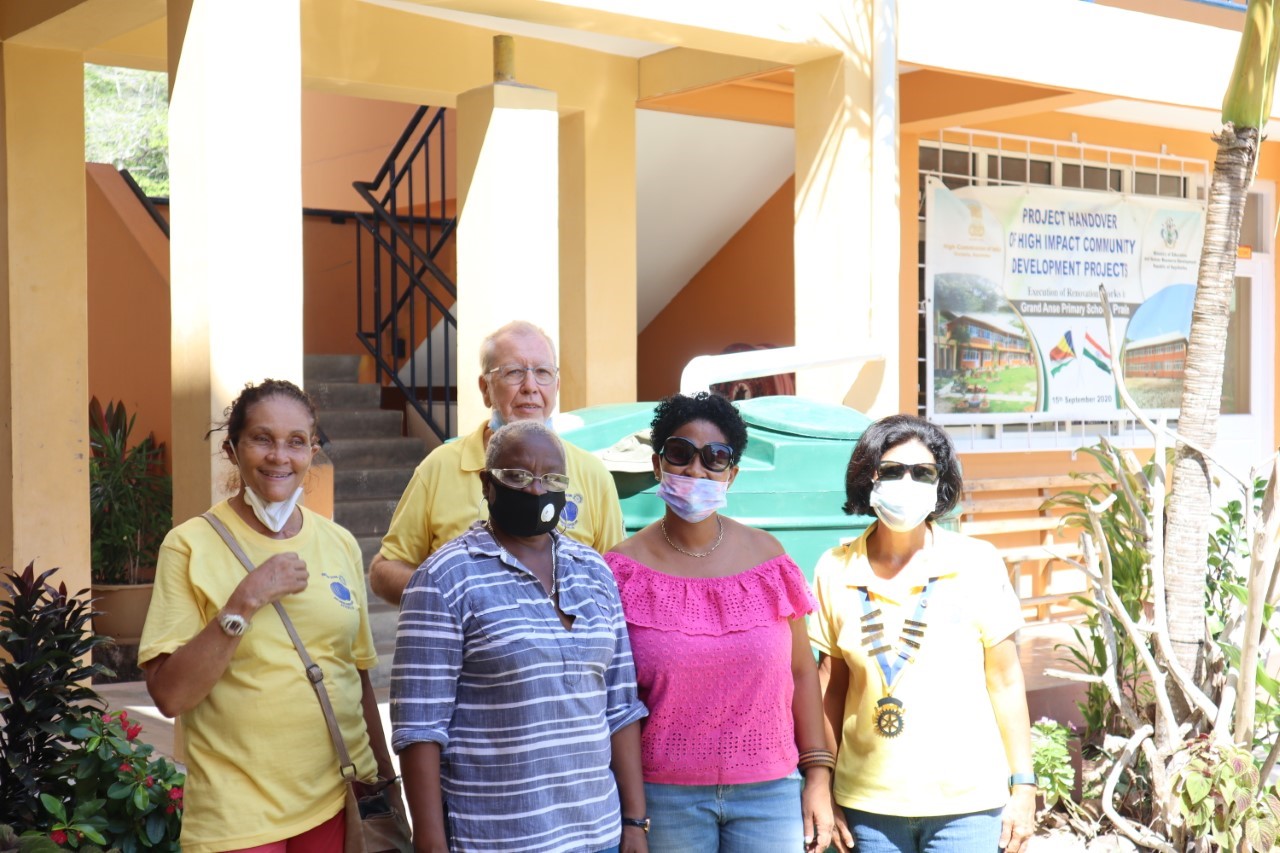 In true Rotary spirit, Rotarian Rosemary Cobian, a proud Praslinois and the club's Director of Community Services, was the champion of the project on Praslin and selflessly coordinated the implementation of the project working with the school's administration, contractors and sponsors. Despite the numerous challenges throughout phases of the project, which was the initiative idea of past President Vincent  Houreau, the club pulled together to finally accomplish the project.
The completion of this project is very special to Rotary Club Coco de Mer as it is their first major project on Praslin and they were able to engage the business community to participate in the project. The project will also help to educate children about the benefit of conservation of our natural resources and appreciate water conservation practices. It is another initiative of Echo School activity that the Grand Anse Praslin primary school is engaged in.