Social Activities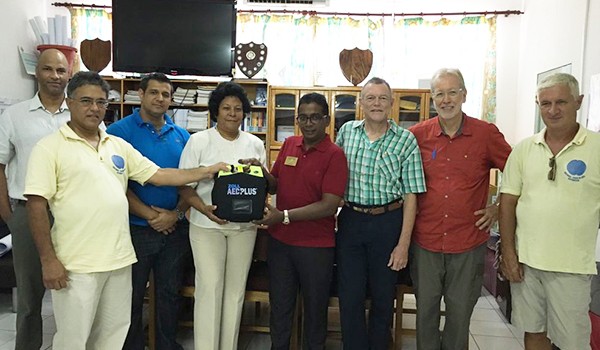 Published on January 23rd, 2017 | by admin
0
Support to the National Sports Council with the donation of a defibrillator
Governor Dominique accompanied by a few members of the Rotary Club Coco De Mer paid a visit to the National Sports Council to hand over a defibrillator.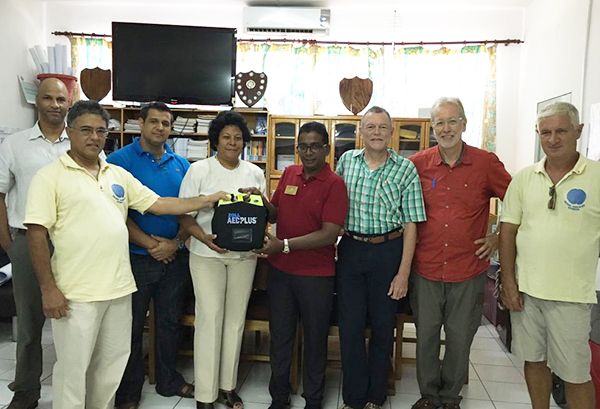 >The director, Ms Giovanna Rousseau, explained that this defibrillator is a precious piece of equipment as it can save life and will be used when having large public sports activities, such as the International Marathon of the Seychelles occurring in February 2017
Actually several members of the club will be running under the banner Coco de Mer. Good luck to them and hopefully they will not have to make use of this defibrillator!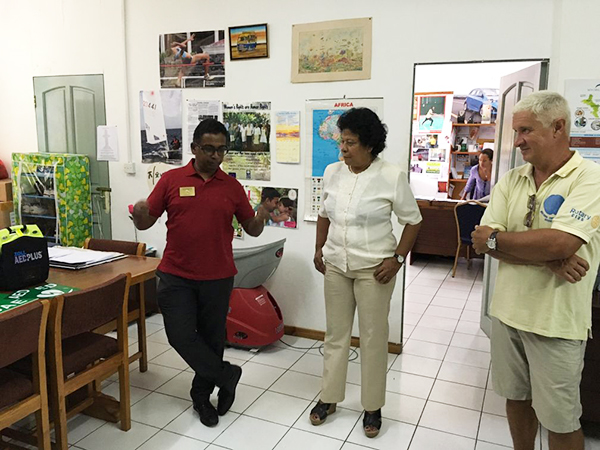 Governor Dominique explained to us that he was particularly touched to be associated with the handing over of this defibrillator as he is still alive thanks to the timely availability of one defibrillator; he explained the circumstances of his dramatic happening in his life.
Please note that the defibrillator has been offered to the Club by Mrs MARIA GRAZIA MERIGHI, whose husband Giovanni is one of our Honorary Members, as showed in a prior page on this website.