Guest speakers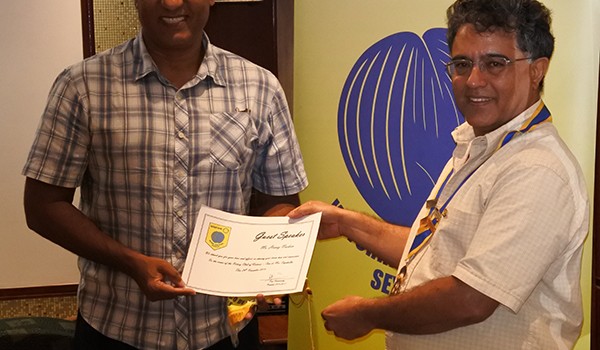 Published on November 20th, 2016 | by admin
0
Guest speaker on the 16th of November 2016: Dr Henri Naiken.
The members of the club had the privilege and a chance to listen to a short presentation of the guest speaker invited by Rotarian Wellington:
Dr Henri Naiken.
He brought us in the concepts of conscious mind, subconscious mind, in relation with the body, concepts of breathing, meditation and many other "mind teaser" and brain challenging concepts.
Pictures show that the members were concentrated!
Thank you Dr Naiken for having given us the opportunity to open our horizons. Thank you Rotarian Wellington.