Guest speakers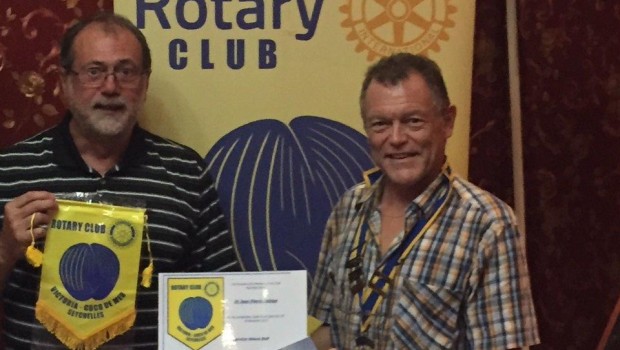 Published on November 17th, 2017 | by admin
0
Guest speaker : Dr Jean Pierre Colinge: Evolution of Electronics.
On November 16th of November 2017, the club had the privilege and honor to welcome Dr Jean Pierre Colinge and his wife Cindy who gave us a revue and to try to make us understand the incredible steps which happened in the Micro Electronics field, from the electronic used to land on the moon in 1969 to what is happening nowadays in the Electronic field, the untapped promising perspectives in all life aspects but also the risk of privacy loss through the simple usage of the ever smarter and smarter smart phones and social medias participation.
Dr Jean Pierre Colinge has been conducting research on semiconductor devices since 1980, in different countries from California to Taiwan: he wrote more than 400 scientific papers, 6 books and is holding over 150 US patents. A short CV is attached, but typing his name on Google, will provide you with ample information about his career and professional achievements.
Click on this link to open the presentation made to our Club; very interesting and entertaining.
Dr Colinge came with his wife to the Seychelles for fulfilling their passion, scuba diving around the world. They have been delighted with our waters and their creatures!
For the small story, Dr Jean Pierre Colinge and Club Past President Michel spent 5 good years in a Jesuit Boarding School, in the same promotion year, and it explains his visit to our Club Coco De Mer.
Thank you Jean Pierre for your visit and sharing some time with us, as one of our goals in our Club is to broaden our horizons through our guest speakers. Merci et Bonne continuation.
Click on the following links to view Short CV of Dr. JP Colinge