Archive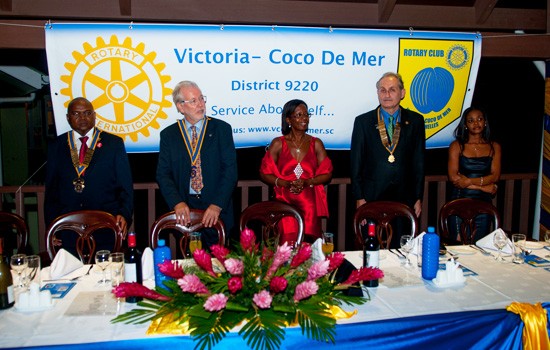 Published on November 16th, 2013 | by admin
0
The Charter Night: official, but also unofficial memories
The Treasure Cove in Bel Ombre, a new establishment, welcomed us with professionalism but also with extra miles, much appreciated. Marie France is a former Rotarian! And she did everything to make us having a good time! Sincere Thank you, Marie France, and wishing you all the best in your new venture.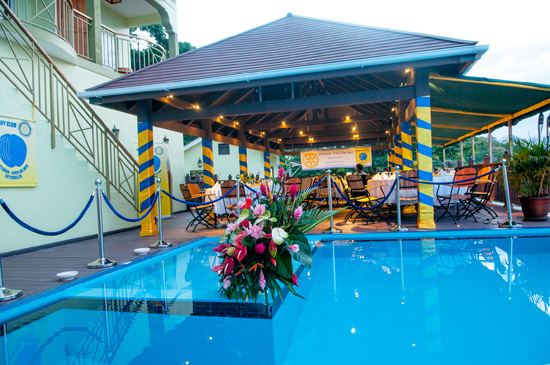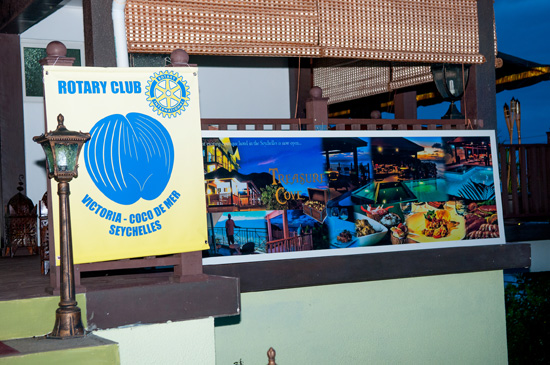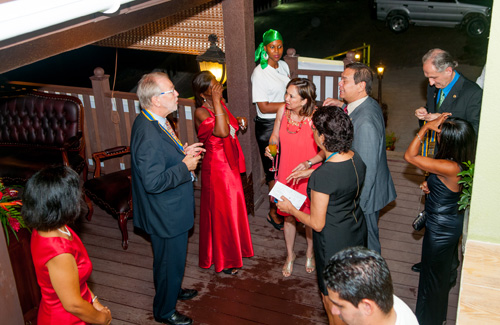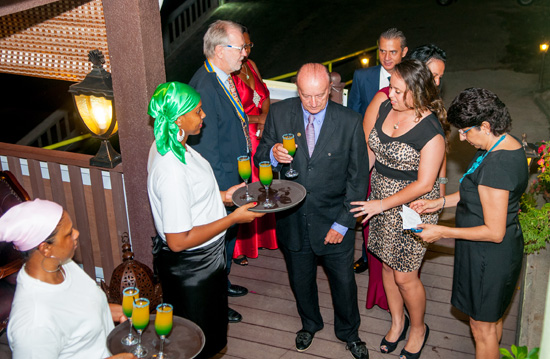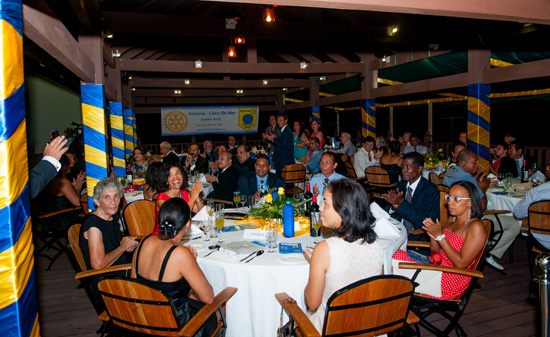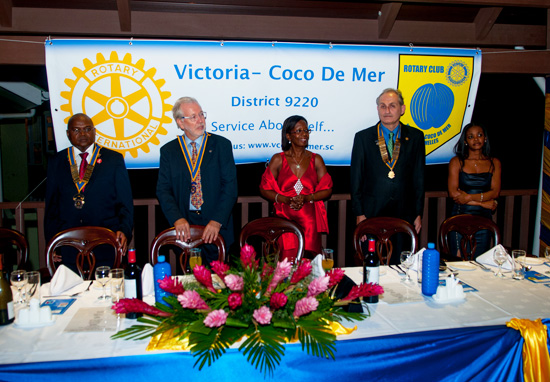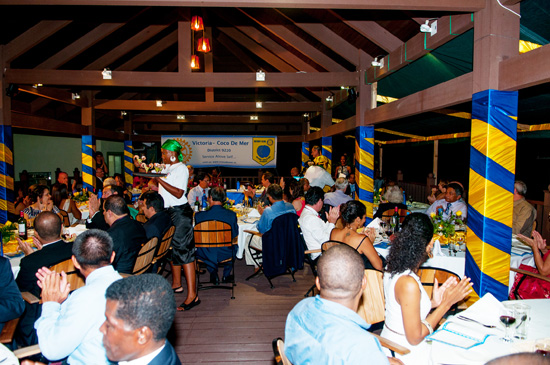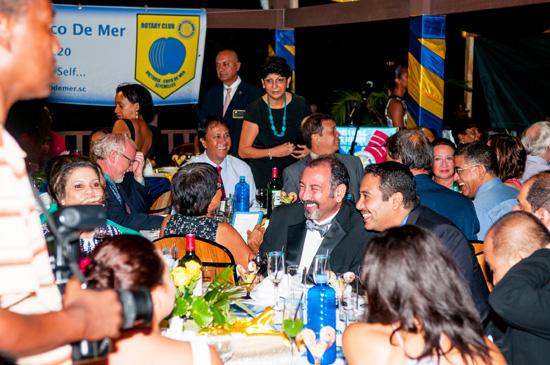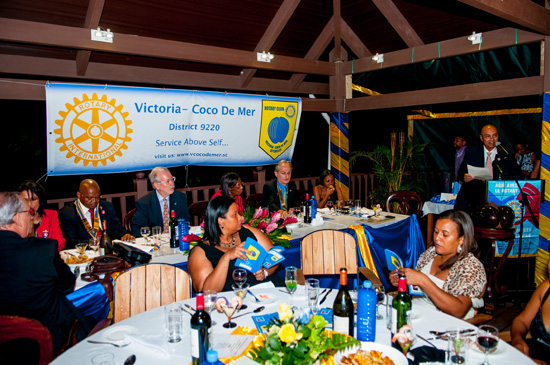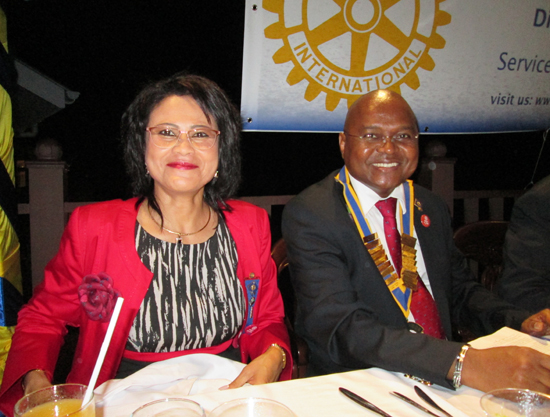 Then came the speeches: first the President of the sponsoring Rotary Club of Victoria, Mario Rotolo, then the Founding President of the RC Victoria Coco De Mer, Michel Remacle, then the Immediate Past District Governor Alain Le Bihan who was Governor when the Club was launched and finally the District Governor Jean Ravelonarivo.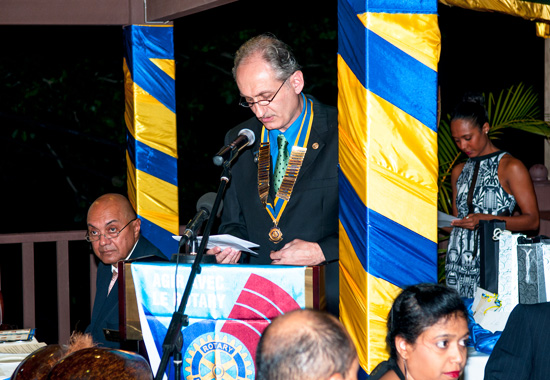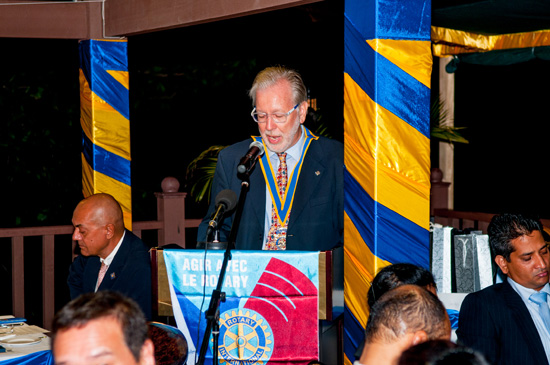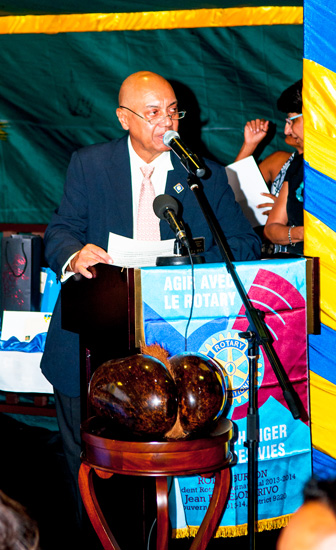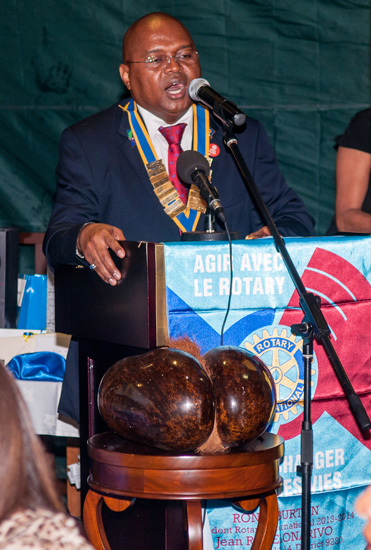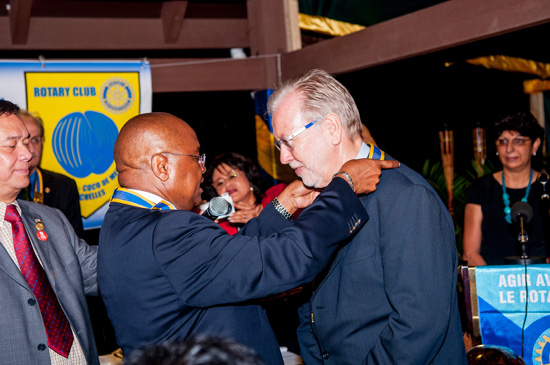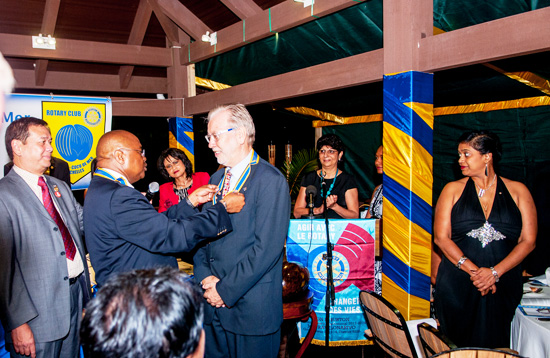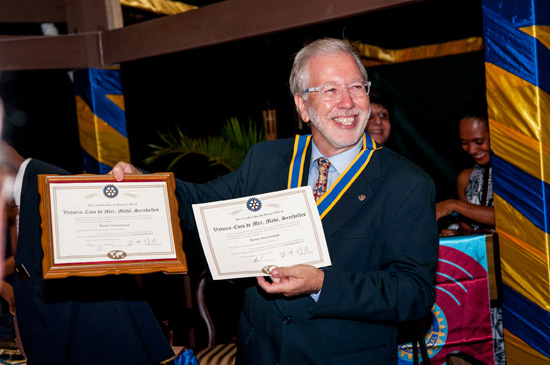 The Club received two charters: one signed by the last year District Governor when the Club was officially launched and one signed by the Present District Governor : unusual for an unusual club?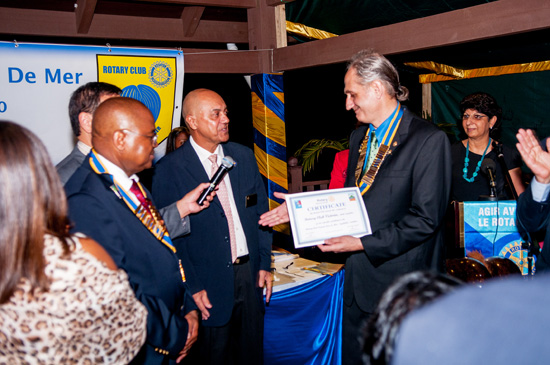 President Mario received from the Governors a certificate for his dedicated work.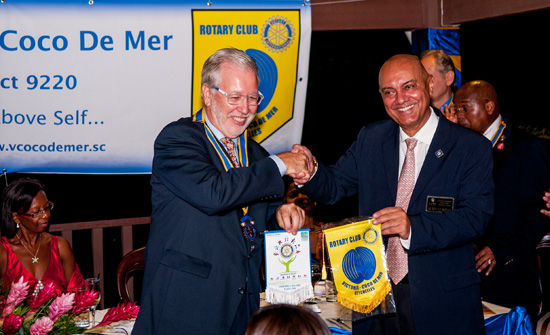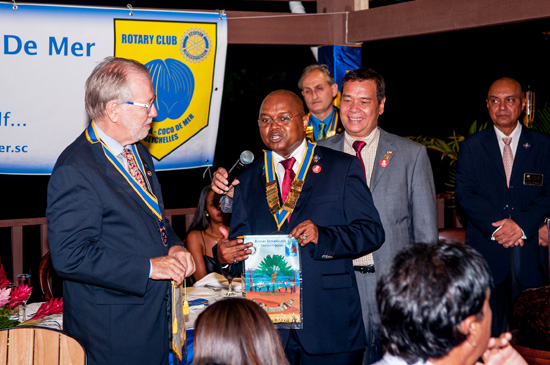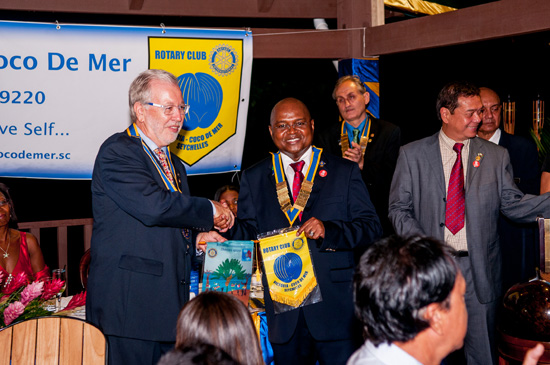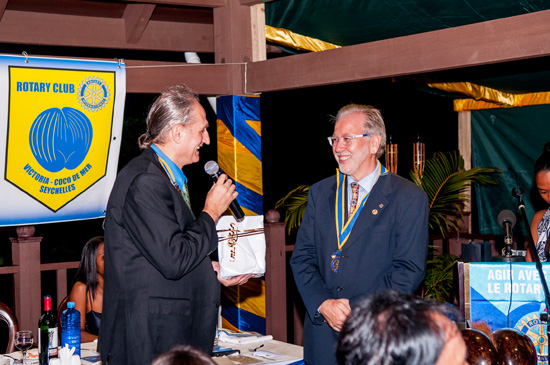 The surprise gift offered by the sponsoring Club of Victoria Coco De Mer: the Club bell!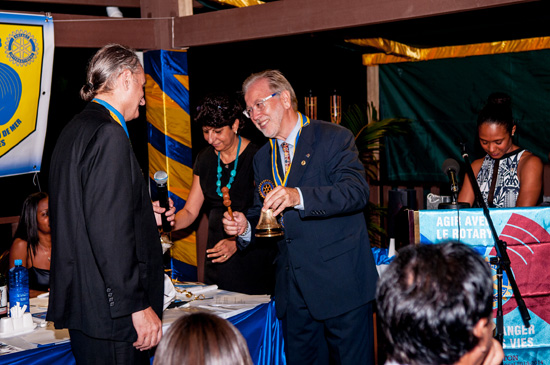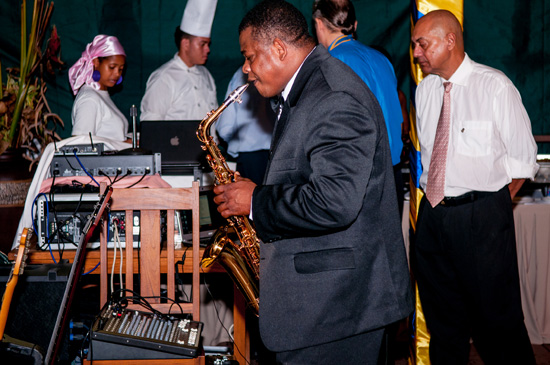 The well known saxophonist Jean creating a smooth and joyful ambiance during the dinner.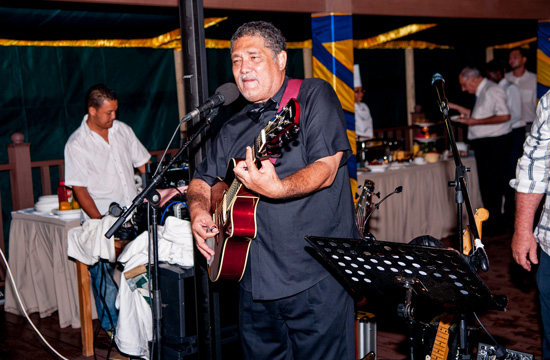 A former Rotarian friend Joe Samy giving his best tunes, accompanied by Lambert, another fellow Rotarian, Walter and Pierre at the key board (who does not need an introduction).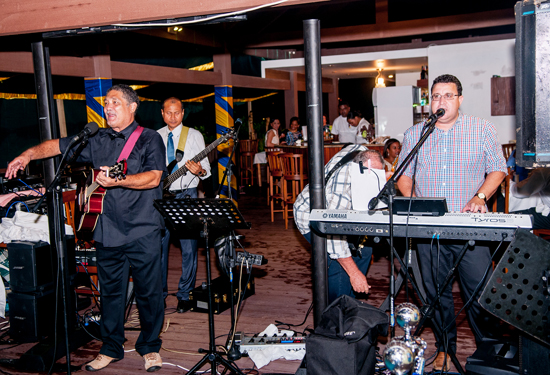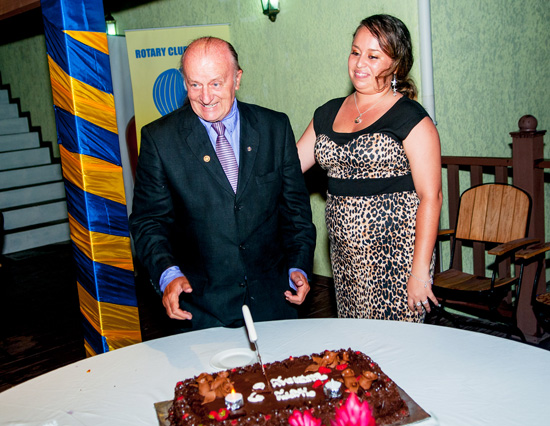 Rotarian Carlo celebrating his birthday on the Charter Night!