Archive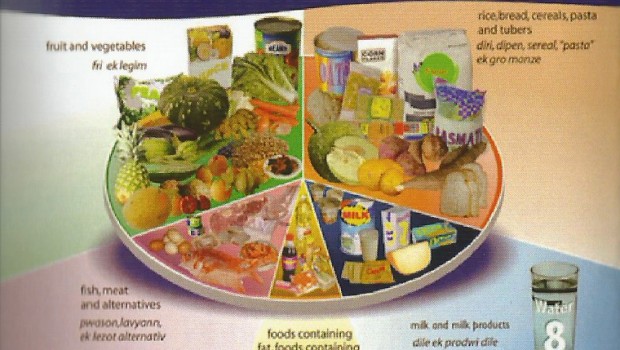 Published on November 16th, 2014 | by admin
0
Fighting Obesity by Educating Children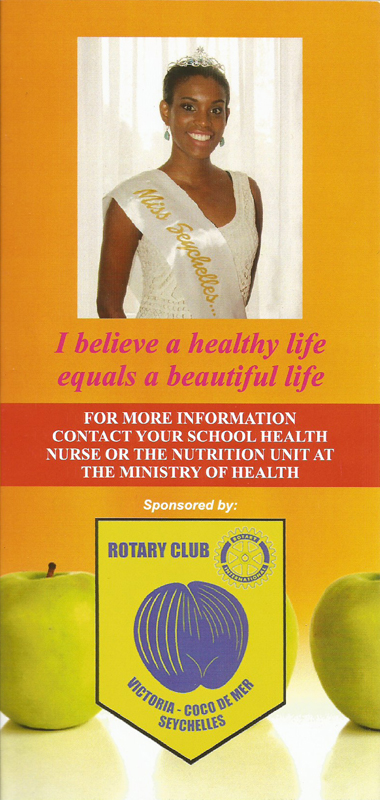 On the 26th of June 2014, the freshly crowned Miss Seychelles 2014, Miss Camila Estico, came to the Rotary Club V Coco de Mer and gave us some statistics reflecting the obesity in Seychelles in general, and in particular among children; it is becoming a sad state of affairs.
This situation has seriously to be addressed if we want to see a healthy Seychelles in the next generation(s); if not, consequences will be dramatic in many ways for a country having a small population…
It took a bit more than 3 months to produce and test the understanding of the brochures by the targeted market, and have the 2,500 brochures printed.
One has to say en passant that President Dinaz became deeply involved and worked closely with Miss Seychelles on the final presentation.
On the 16th of October, Miss Seychelles 2014 was invited to receive the brochures so that she could initiate visits in the schools and use the aura of Miss Seychelles and her role model status to pass the message to our children.
The club of Victoria Coco De Mer wishes Camila all the best in her laudable project .