Archive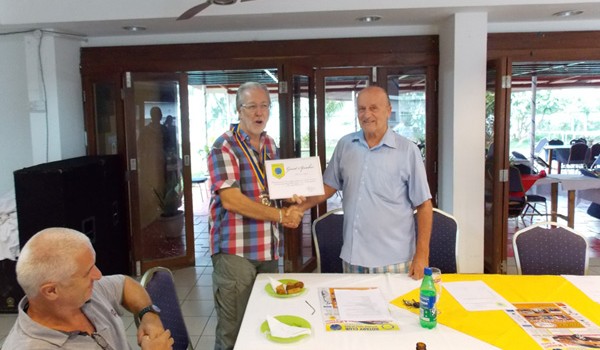 Published on February 13th, 2014 | by admin
0
Guest speaker 6: Bateau La Sante
Rotarian for many years in the Rotary Club of Victoria,  Carlo Lauro  was able  to participate to an humanitarian expedition called Bateau La Sante along with the Rotary International.
He came as a speaker to share his memories and pictures with our members.
Le canal des Pangalanes on the East Coast of Madagascar is made of the rivers and artificial lakes and is 600 km long.
The canal has been originally built and enlarged  by the former rulers to carry the graphite mineral.
The population living along the canal has little contact if any with other parts of the country and  about no access to basic facilities which we consider as granted.
Carlos explained the goals and the results of this expedition of several boats bringing food, medication, specific goods as mosquitoes net to protect the children from Malaria,  first aid assistance, and basic medical services thanks to  the presence of dentists, gynecologists, nurses,..
Most individuals of this dense population are "less than poor" related Carlo and the participation to this expedition has been a very special, interesting and at times painful experience to be in touch with such reality.
Thank you, Carlo, to have shared your memories with us.