Archive
Published on January 16th, 2014 | by admin
0
Guest Speaker 5. About Blood Pressure
On the 16th of January 2014, the RC Victoria Coco De Mer had the pleasure to host Ms Lucile de Comarmond as the fifth  guest speaker of the year.
Ms Lucile de Comarmond is a Pharmacist and is in charge of the department responsible for all the pharmacies in the Health Public Sector in Seychelles.
Starting the year 2014, she came to make a presentation, a bit worrying for some, just on time for fine tuning our good new year resolutions!
"High blood pressure is called the silent killer" she told us and many of us are prone to have high blood pressure. Please find below the slides of her presentation.
Thank you sincerely Ms de Comarmond to have shared your know how and to have made us aware of an issue we tend to neglect.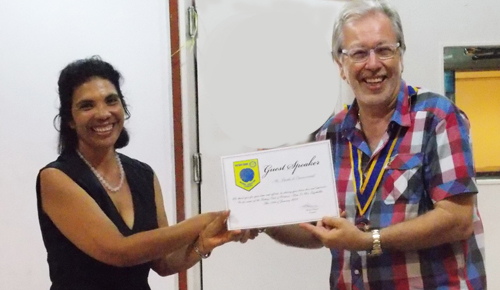 ———————————————————-