Archive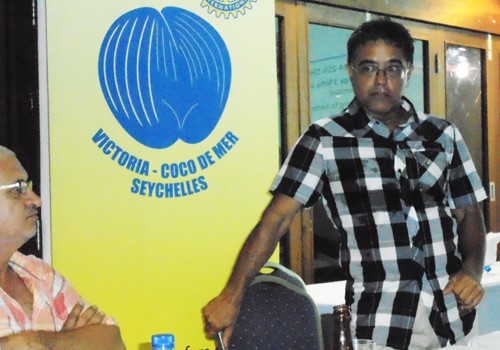 Published on September 19th, 2013 | by admin
0
Guest Speaker 3. About Oil Production
On the 12th of September 2013, the RC Victoria Coco De Mer had the pleasure to host Mr Riaz Aumeeruddy as third guest speaker of the year.
Mr Aumeeruddy is a Marine Scientist working as Production Manager in a company called  Ocean Products Seychelles.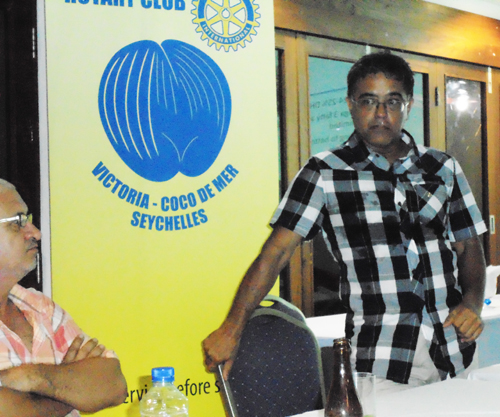 Ocean Products Seychelles is an independent company based in the Indian Ocean Tuna (IOT) complex. This company buys the heads of tuna which are not used by IOT for food processing, extracts the oil in the tuna heads  through a very delicate process and after extracting the oil, gives back the heads to IOT which will use them as by products.
The oil extracted by Ocean Products Seychelles is sold abroad to large food processing companies as Nestle which process further the oil and include it as food supplement in baby's milk. It has been proven that the oil supplement has a positive impact on the children's development.
The quality of the oil extracted from the tuna of our waters is considered excellent. The company is employing in Seychelles a dozen of persons and the knowhow of the company is now branching in other parts of the world having a tuna processing industry.
Sincere thank you to Mr Aumeeruddy for sharing his trade with us and we wish you the best future possible in a so interesting and valuable industrial activity.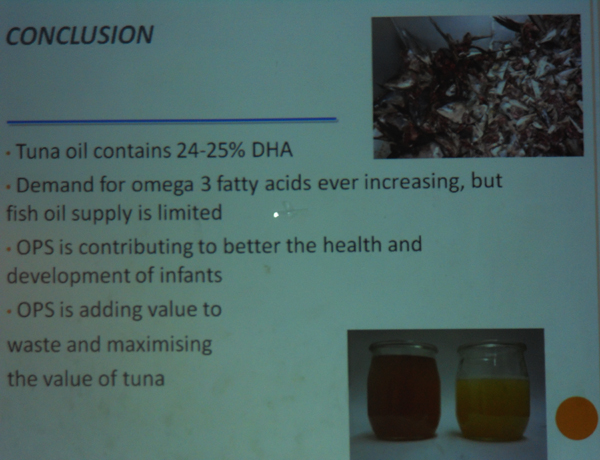 —————————————————————-