Archive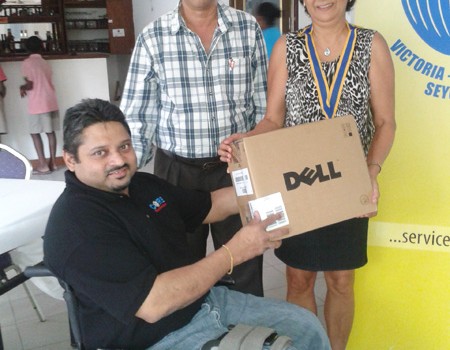 Published on August 7th, 2014 | by admin
0
Donation by Core Technologies made by Mr Jaya Nair
On the 7th of August 2014, Mr Jaya Nair from Core Technologies donated a overhead projector and a screen which will be of great use of our Club when hosting guest speakers, running business meetings and making presentations to small groups during our community activities.
PP Jocelyn from the Rotary Club of Quatre Bornes, who happened to visit our club, assisted President Dinaz in receiving the donation.
Mr Naja Nair, we thank you again sincerely, as well as Core Technologies, for your precious support to our Club.