Activities & Events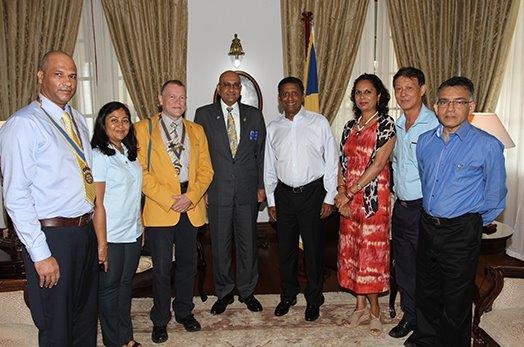 Published on January 23rd, 2018 | by admin
0
The Rotary Family at State House
Each year, when our District Governor visits Seychelles, it is customary that he pays a courtesy visit to the President.
Let us not forget that at each meeting, we toast respectfully, "to The Republic of Seychelles".
This year, on the 23rd of January 2018, the Governor was accompanied by his wife, his ADG and both Presidents and Presidents Elect from both Clubs.