Activities & Events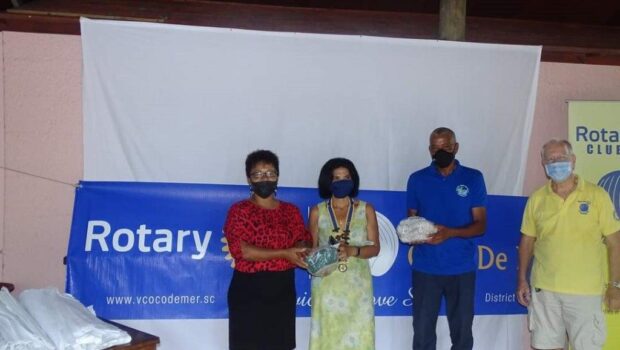 Published on September 9th, 2021 | by admin
0
Supporting the Clean up the World Campaign
The Coco De Mer Rotary Club has donated 250 gunny bags and 145 pairs of gloves to SNPA (Seychelles Parks and Gardens Authority) to assist the authority with the coming soon Clean Up The World Campaign.
The materials were presented to SNPA staff by President Lucile; Secretary Philipp and Treasurer Michel were also present for the hand over.
During the short ceremony, our President Lucile congratulated SNPA for the formidable job it is doing protecting our environment. The club has promised future assistance for the authority.
Members of the Club are getting ready to participate actively in the National Cleaning Day as they will put their efforts in the Port Launay and Baie Ternay Marine Parks areas.