Rotary affairs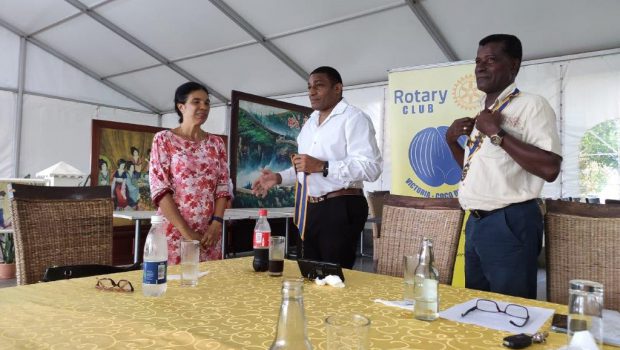 Published on June 22nd, 2020 | by admin
0
Induction of our new President and Board
Due to the sanitary circumstances, the traditional induction night was reduced to the strict minimum.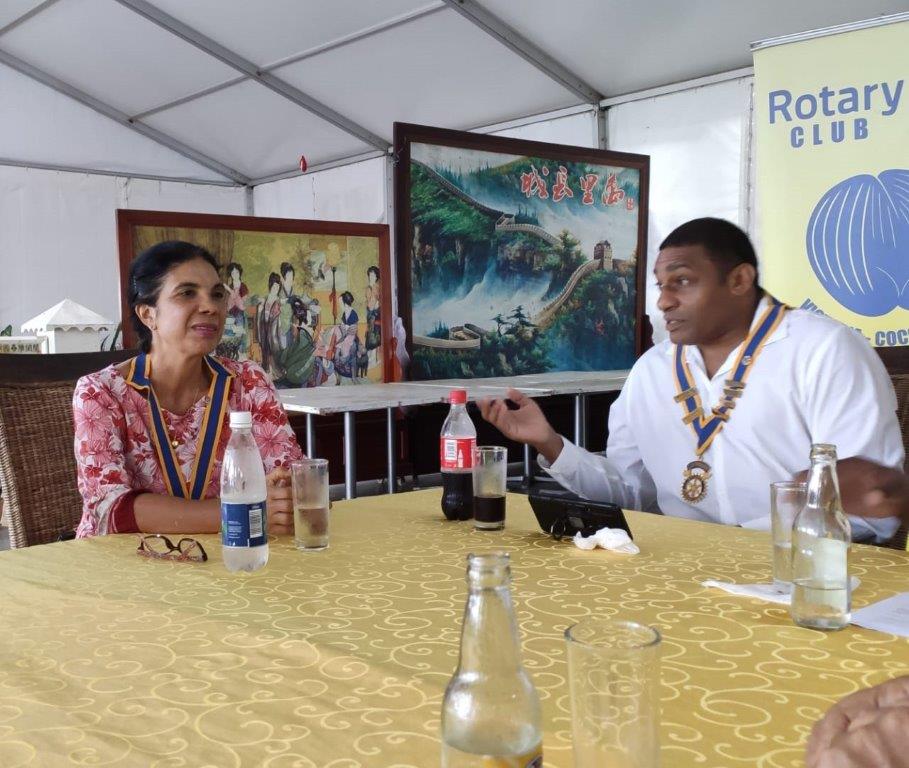 The honored member of the ceremony: President Vincent, one of the founding members of our club created 7 years ago.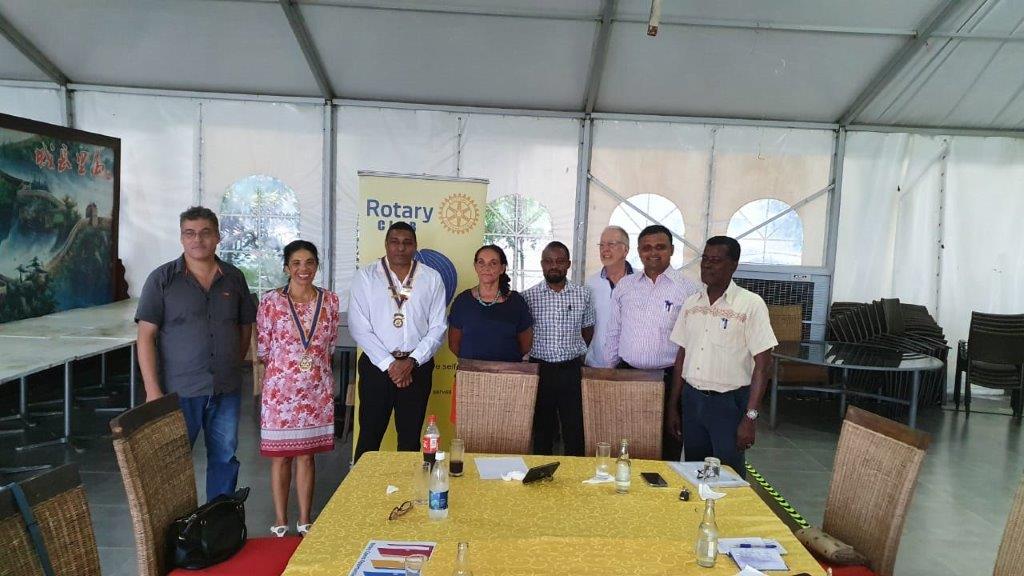 The team behind the President. A good mix of energy, willingness to achieve and experience.
We ll get there!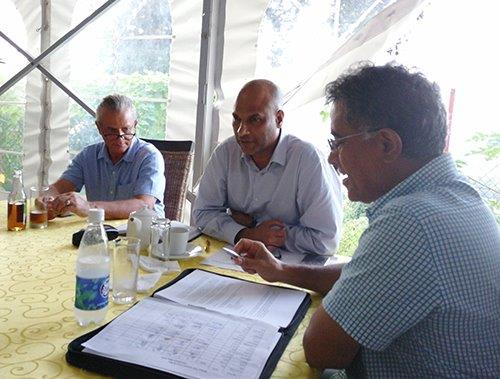 Past President Riaz reading the message of the incoming District Governor Doudou, from Madagascar.
Attentively followed by the members; our district hosting La Reunion, Mayotte, Djibouti, Mauritius, Madagascar and Seychelles is a French speaking district and therefore the message of the District Governor was addressed in French. The majority of our members are fluent in French.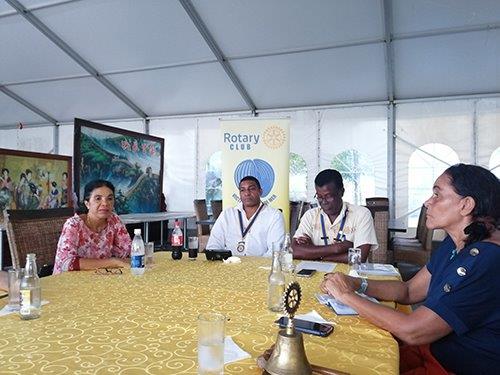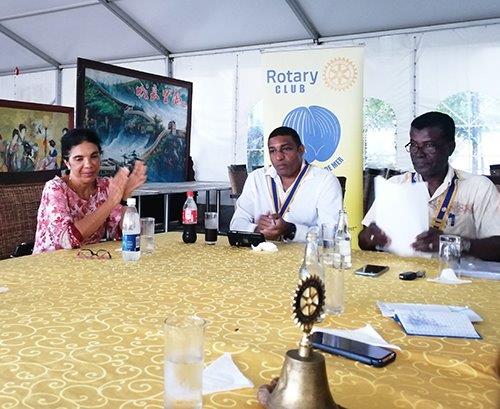 Thereafter, the floor was given to outgoing President George, for his outgoing speech.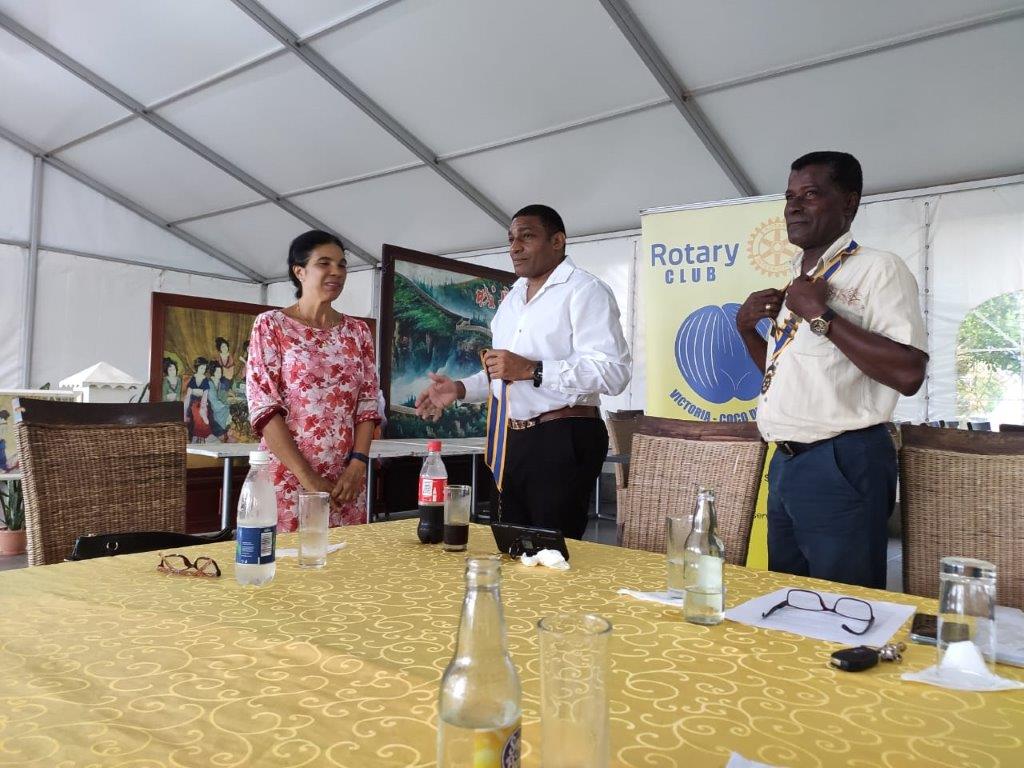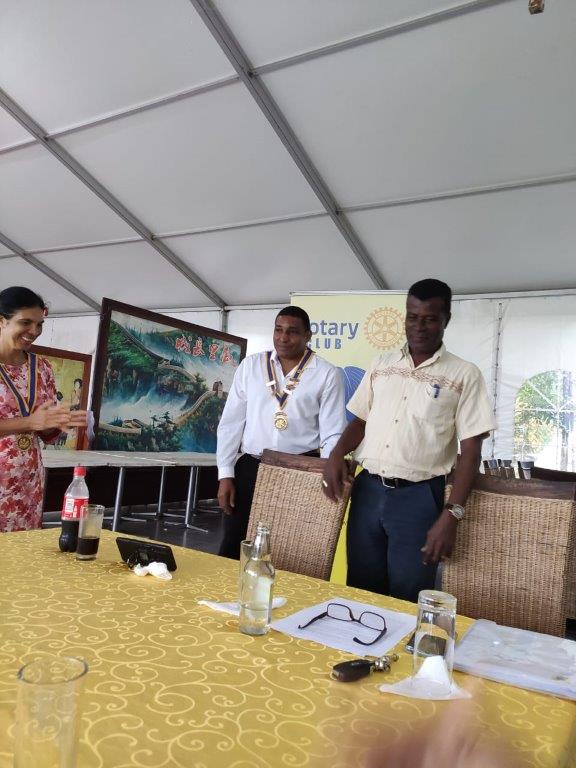 Outgoing President George passing the club collar of President to our incoming President Vincent
This was the final step to be officially declared President for the year 2020-2021.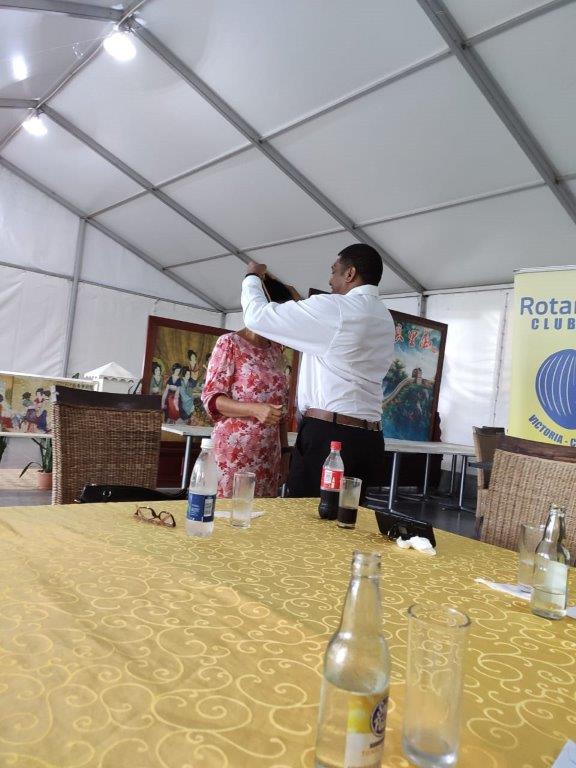 President Vincent passing the Vice President Collar to President Elect Lucile, who will get ready for her presidency year 2021-2022.
Other members: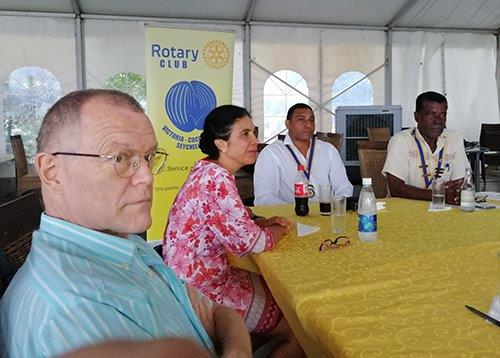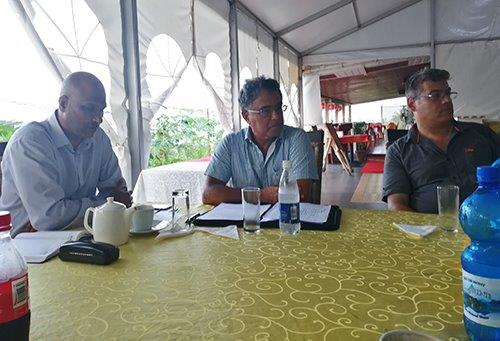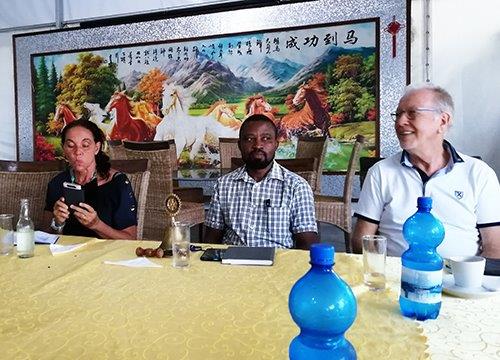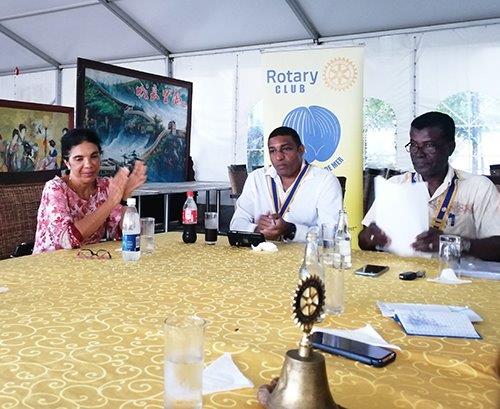 The induction ceremony was followed by a low key unformal drink and "amuse-bouches'.