Rotary affairs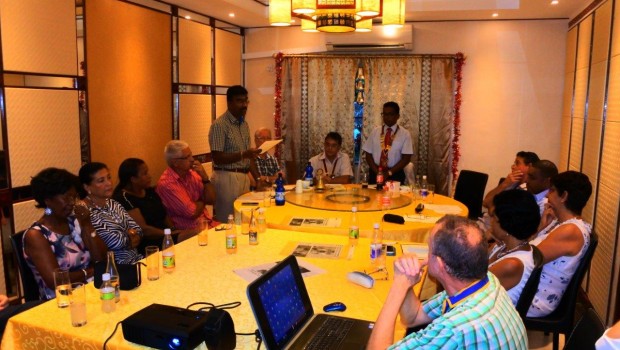 Published on December 16th, 2016 | by admin
0
General Assembly with our District Governor Dominique
On the 15th our District Governor visited officially our club. The Governor insisted on the camaraderie spirit of the Rotary. He gave us some suggestions but was absolutely delighted with the feeling of friendship, good humour of our club and congratulated us for our achievements, especially in the grass root projects having a strong component of humanity.
First we had an official presentation of the Governor by ADG Raja, followed by the different directors reports of the activity of the last 6 months. Our treasurer had prepared a very detailed and clear report, using tables and graphs, showing good management and transparency of the club funds.  It was appreciated by the Governor. See below.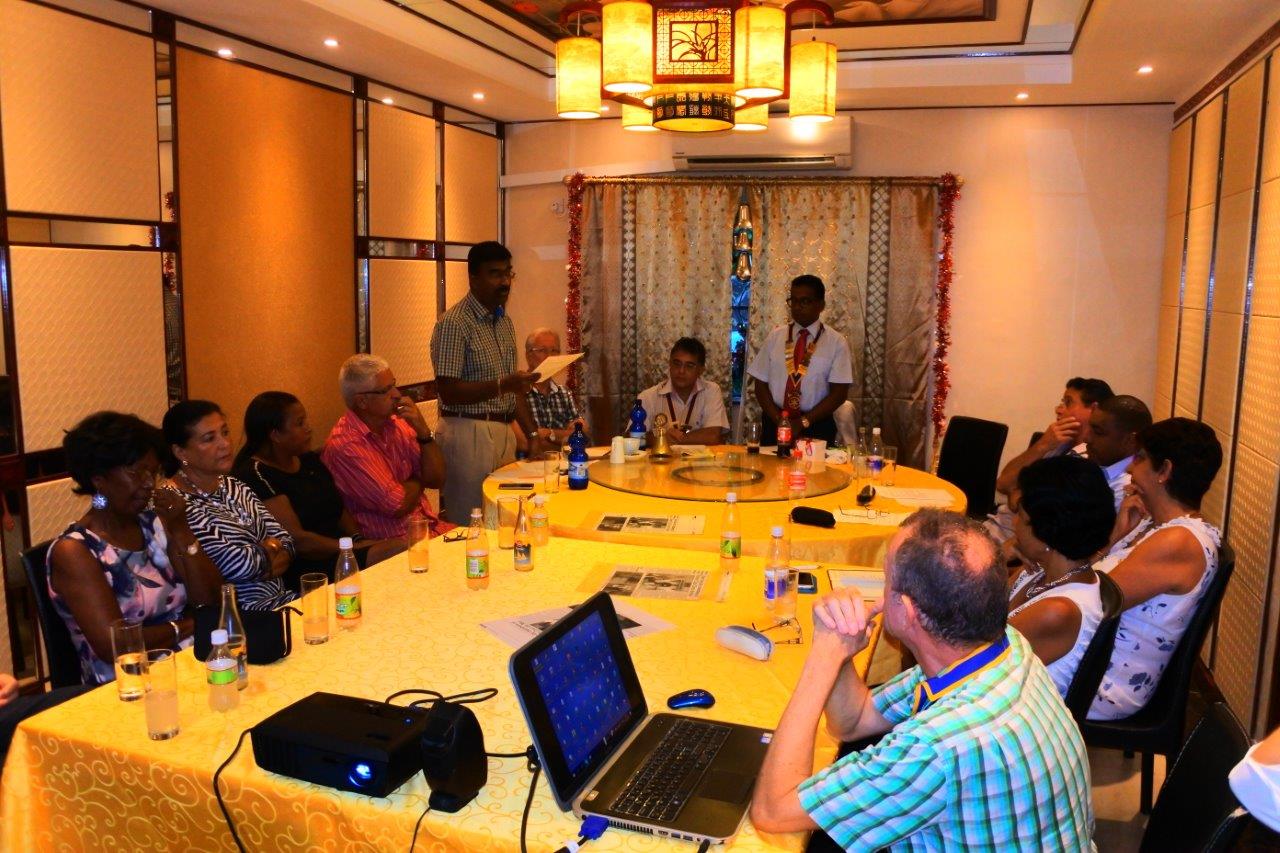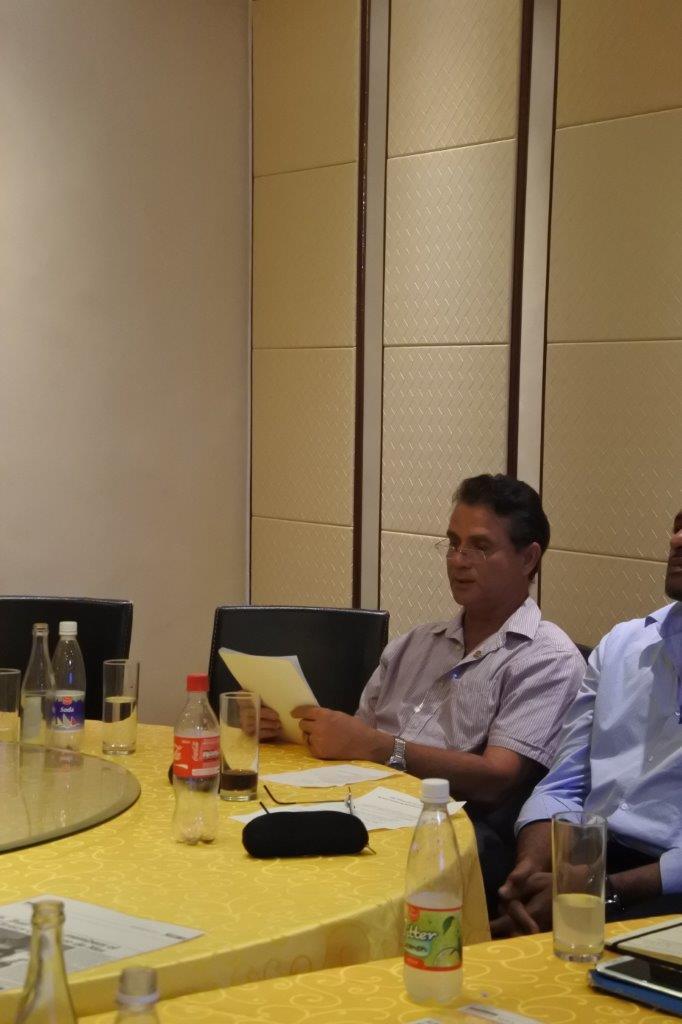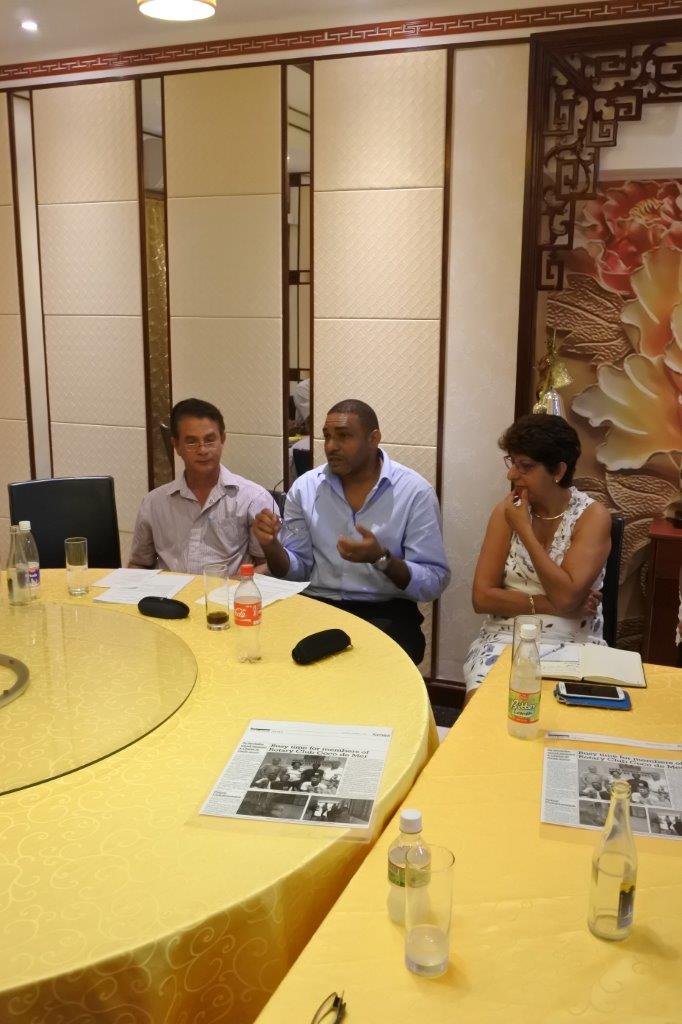 Later on came the exchange of gifts and flags.See below.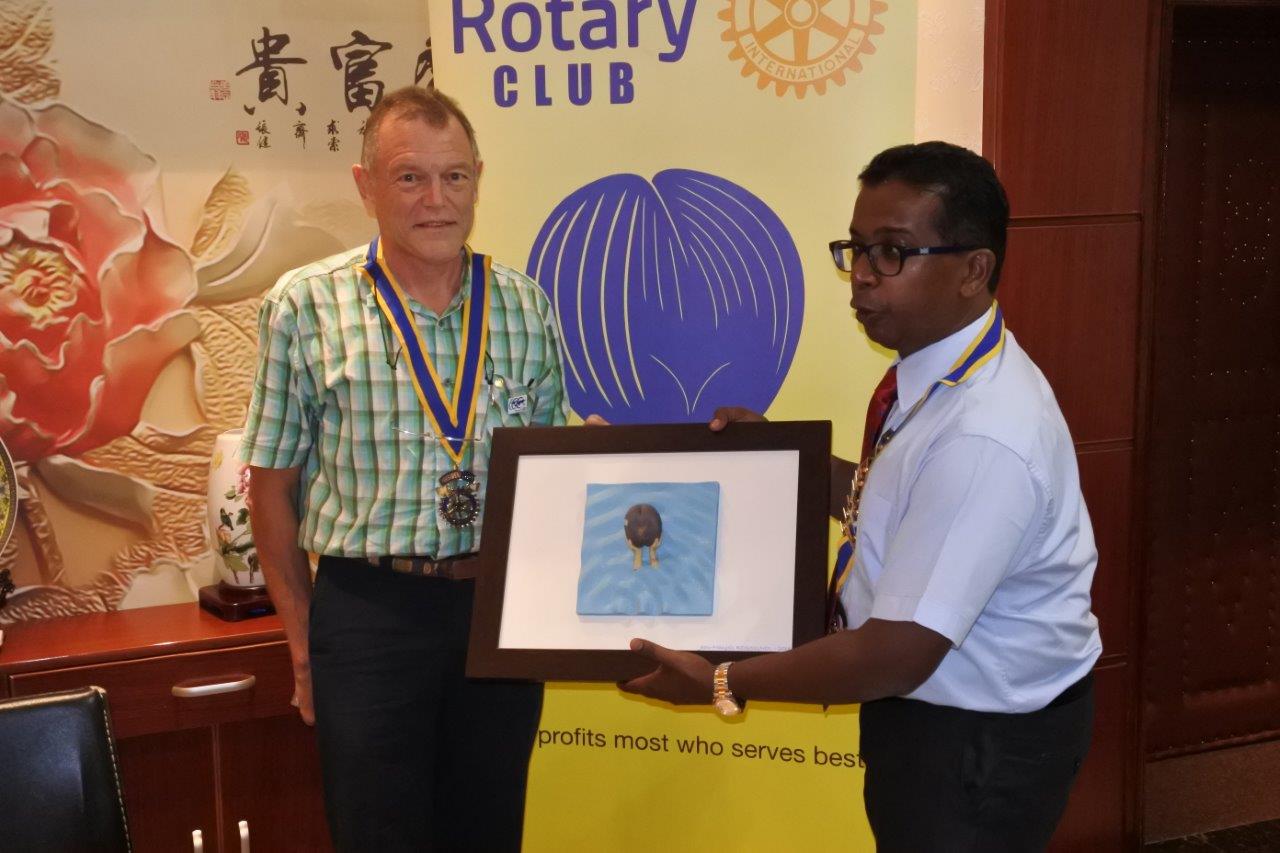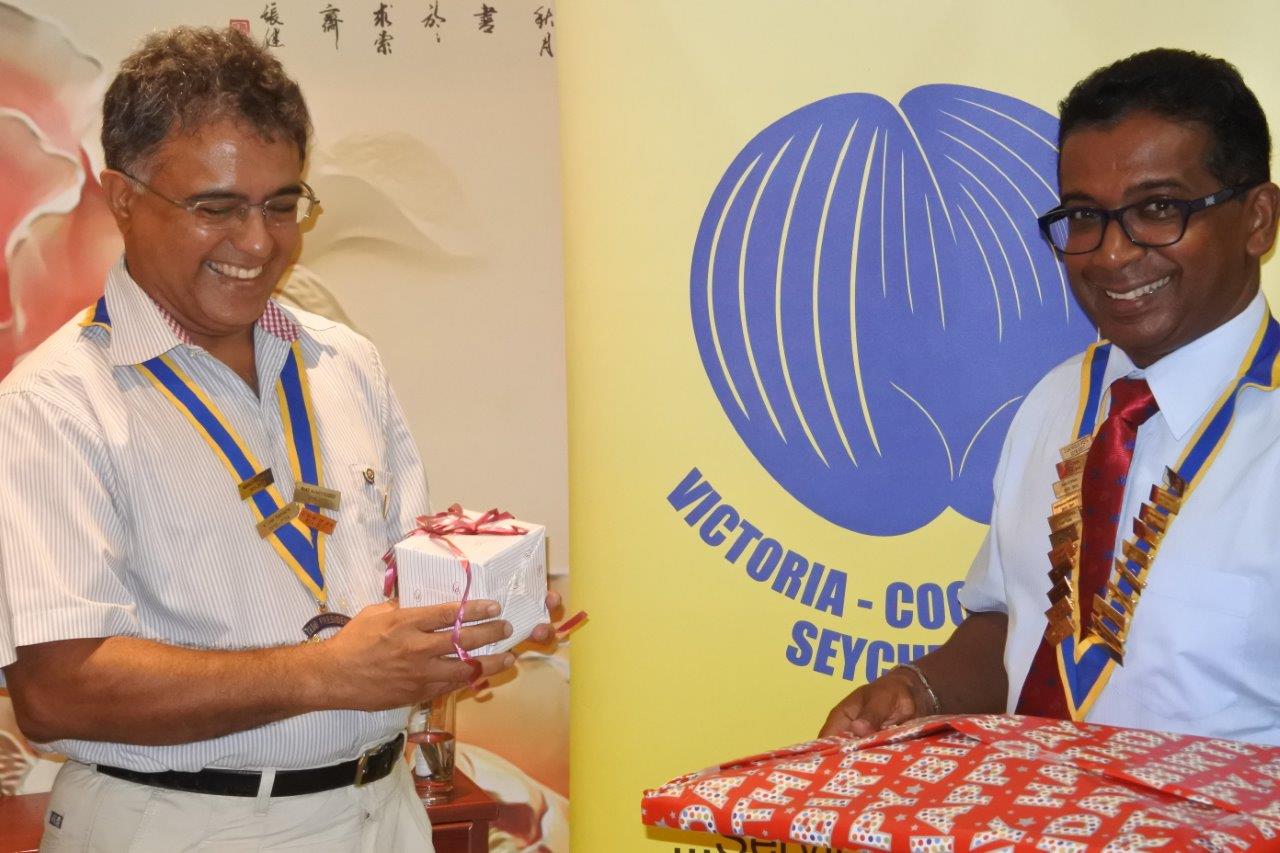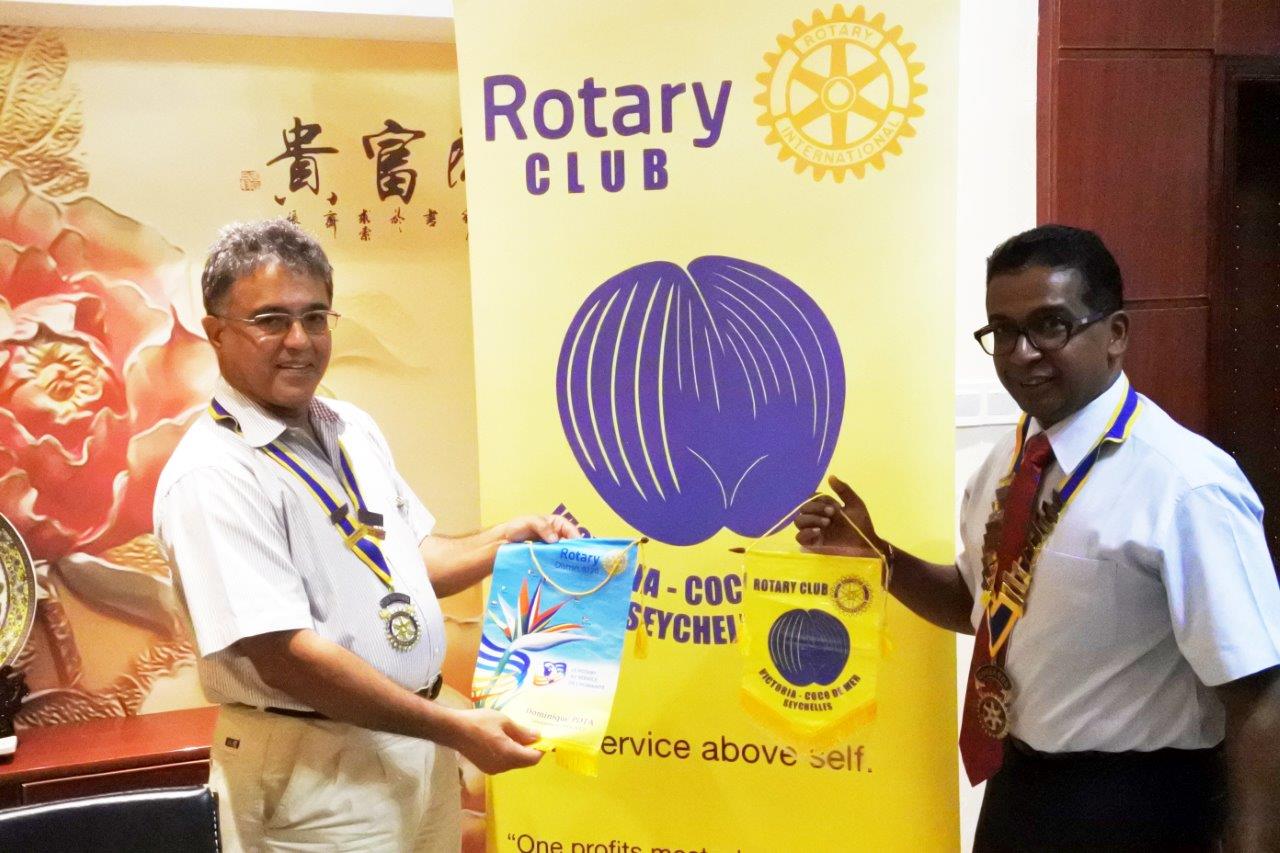 Please note that the Governor gift was an unusual  3D production of our Coco de Mer, made especially for the occasion by TFC International Limited managed by our PE Jean Francois
Finally before the closure and a friendly  finger lunch cocktail,  all the members of the club received their Centenarian Pin of the Rotary International Foundation as they all had contributed a 50 U$ to the Foundation. See below
During its century of existence, the Foundation has stop counting its numerous achievements in all parts of the world, the main success for mankind being the quasi eradication of Polio from our planet.