Activities & Events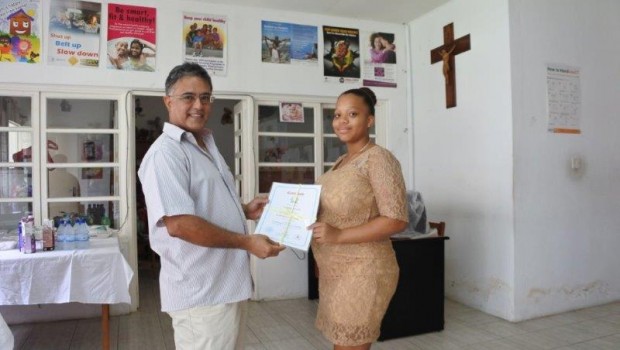 Published on December 1st, 2016 | by admin
0
Funding computer trainings
Last Wednesday, on the 30th of November 2016, a few members of the club Coco de Mer gathered in a small ceremony at the Les Li Viv headquarter
to hand over the certificates in computer training to the young mothers, or young mothers to be, who have joined the organization Les li viv.
Indeed this well reputed organization Les Li viv has been involved for so many years to assist the young ladies with the goal of giving them a second chance in life, by providing knowledge and skills so that they can cope better with their early age pregnancy.
Since 2015 the Rotary Club Coco de Mer, in collaboration with the Rotary Club of Profondeville (Belgium), responded to the needs of the organization, whereby the Club provided kitchen refurbishment and equipment as well a proper fencing of the property.
As per the Les li Viv experience, the skills in computer science is a door open to obtain a better quality of employment when the young mothers will (re) enter the job market. The Rotary Coco De Mer plans to continue financing different projects, namely computer courses for the registered members of Les Li Viv.