Uncategorized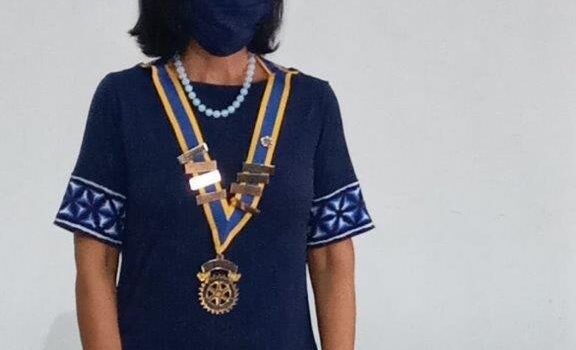 Published on July 5th, 2021 | by admin
0
After Covid 19, (hopefully) Our Incoming President 2021-2022
On the 21st of June 2021, the Outgoing President Vincent was relieved to hand over the official club Collar to incoming President Lucile.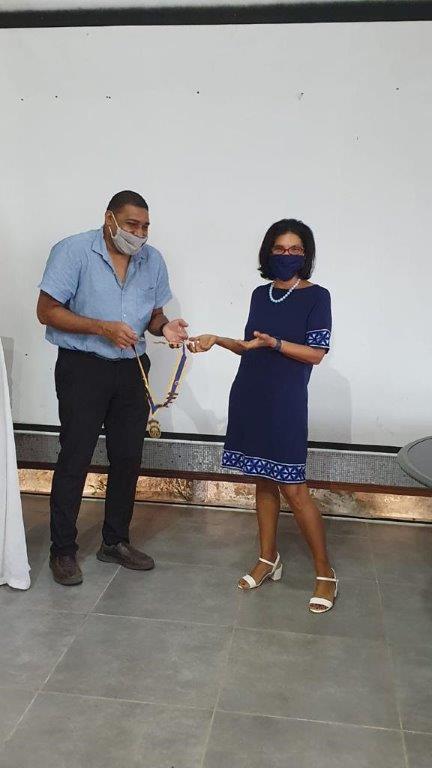 We can sense a feeling of happiness from the pictures: the year has been difficult, complicated and terrible, for all club presidents in the world, not being able to run usual meetings, nor to implement projects. And Outgoing President Vincent has not been spared either.
He managed to bring his IT competence to the club members to guarantee online meetings and to keep the core of dedicated members together. Well done! Outgoing President Vincent. Thank you.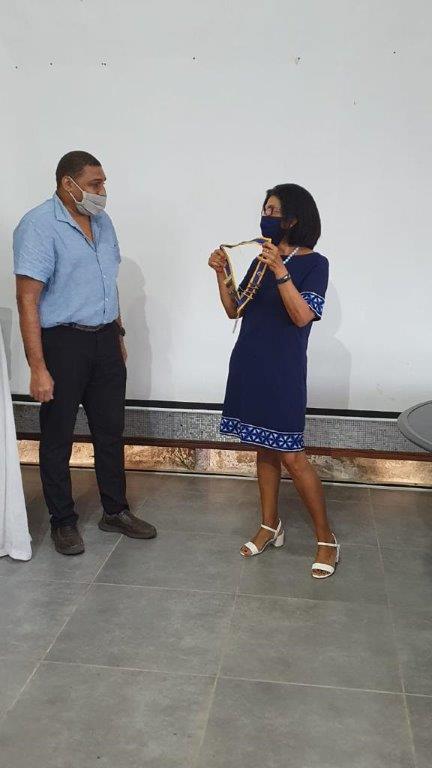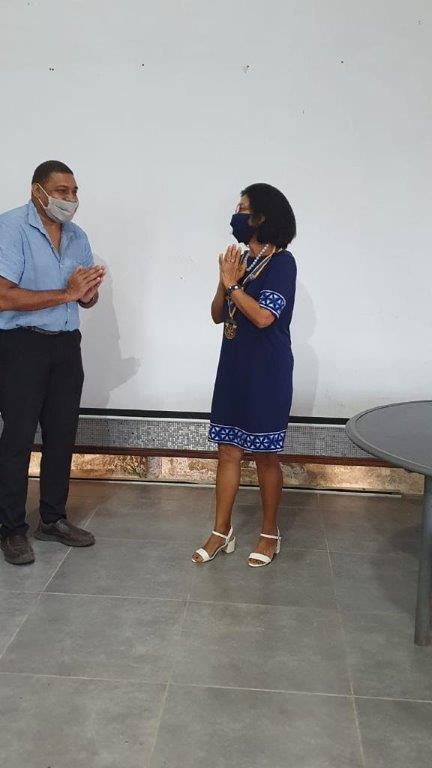 The Incoming President Lucile de Comarmond has an education background of pharmacist and heads the Pharmaceutical Services in the Health Care Agency. Amongst other responsibilities, sits at the Public Health Emergency Operation Center dealing with the pandemic in Seychelles. (So, the club will be operating safely!)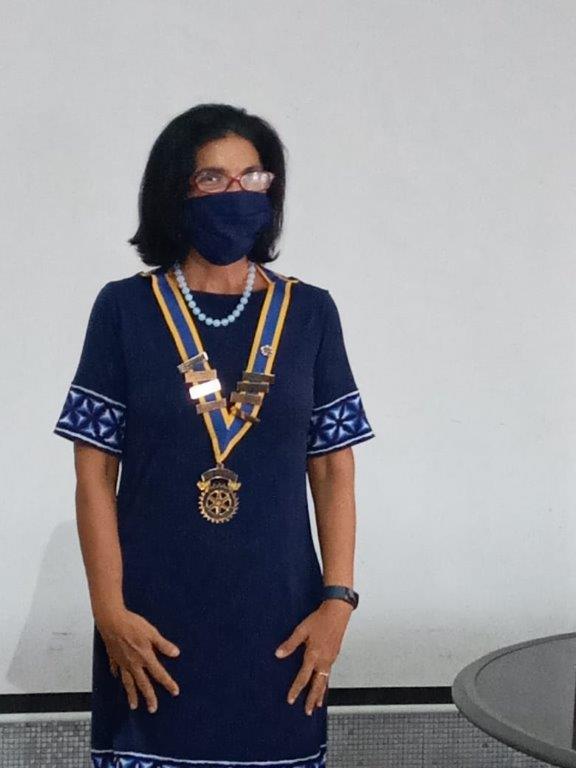 She has been preparing her presidency year carefully, to try to identify how the club could bounce back after these long months, and develop and implement the motto "Serve Before Self.
The handing over of the Collar was taking place at the Chili Bar, La Misere, in a very low-key  ceremony respecting  the public health  measures with a handful or members.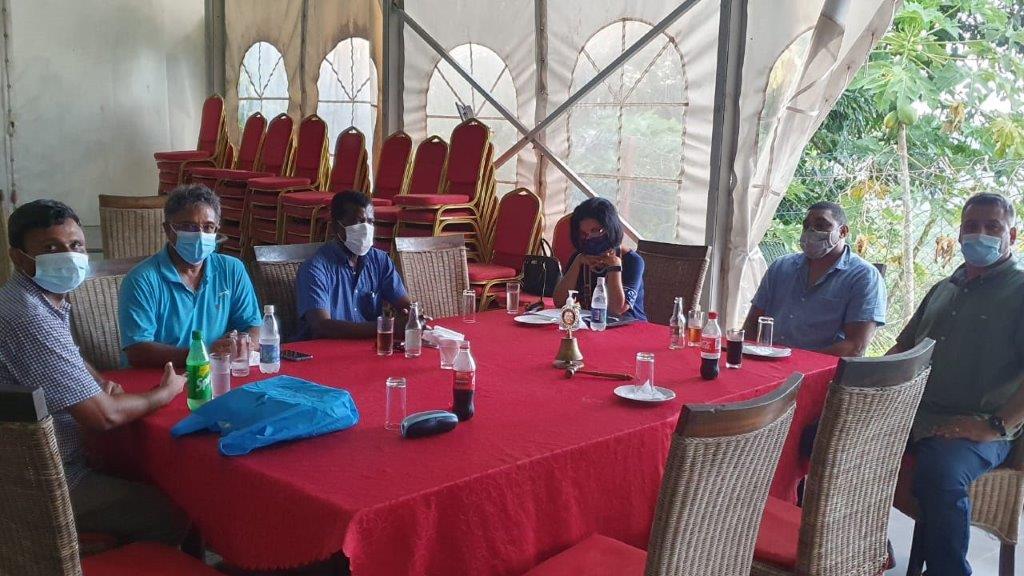 Wishing Incoming President Lucile, all the best to her, and the club members.