Activities & Events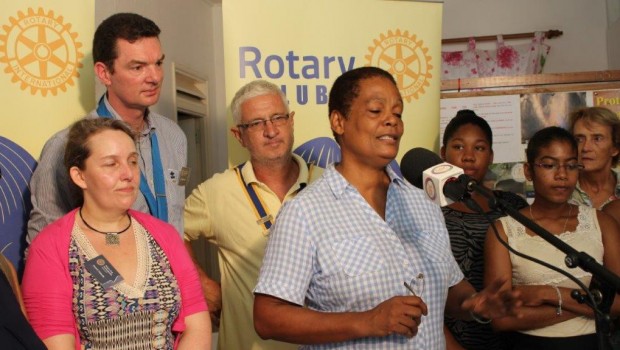 Published on April 21st, 2016 | by admin
0
Donation from RC Profondeville, Belgium
A delegation from the Rotary Club of Profondeville, Belgium was in Seychelles to remit funds raised for a project that is being co-funded by the RC Profondeville and RC Coco de Mer. The project is providing assistance to the Les LI Viv association. A visit was organised at the association's headquarters to show the Belgian delegation what has already been implemented and the plans for future assistance. The RC Profondeville raised a sum equivalent to RS 65,000 from 2 fund raising activities in December last year.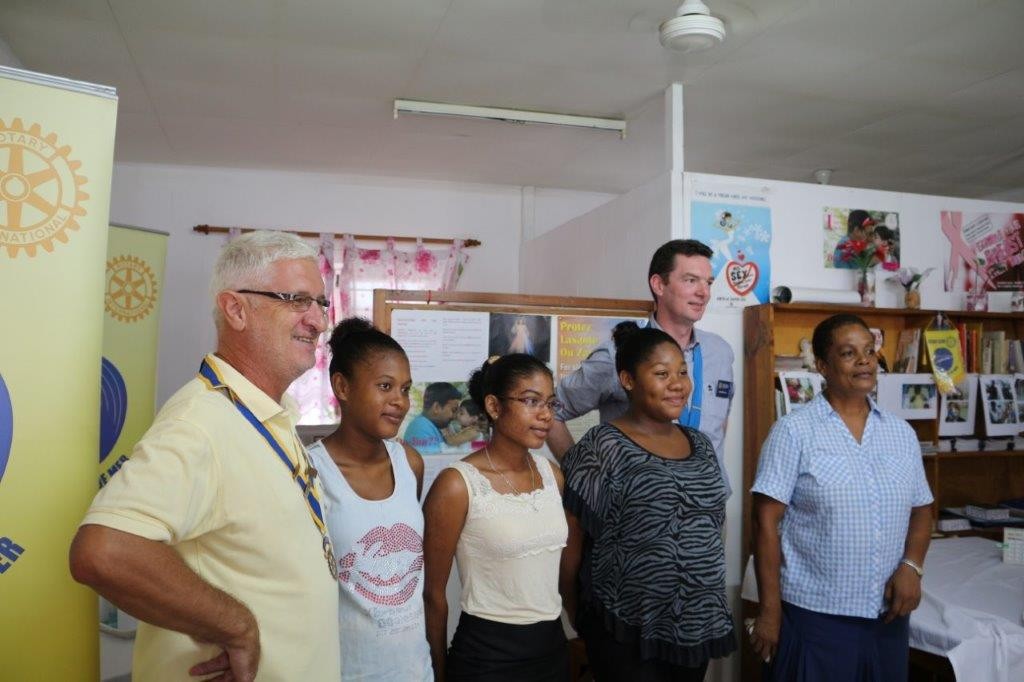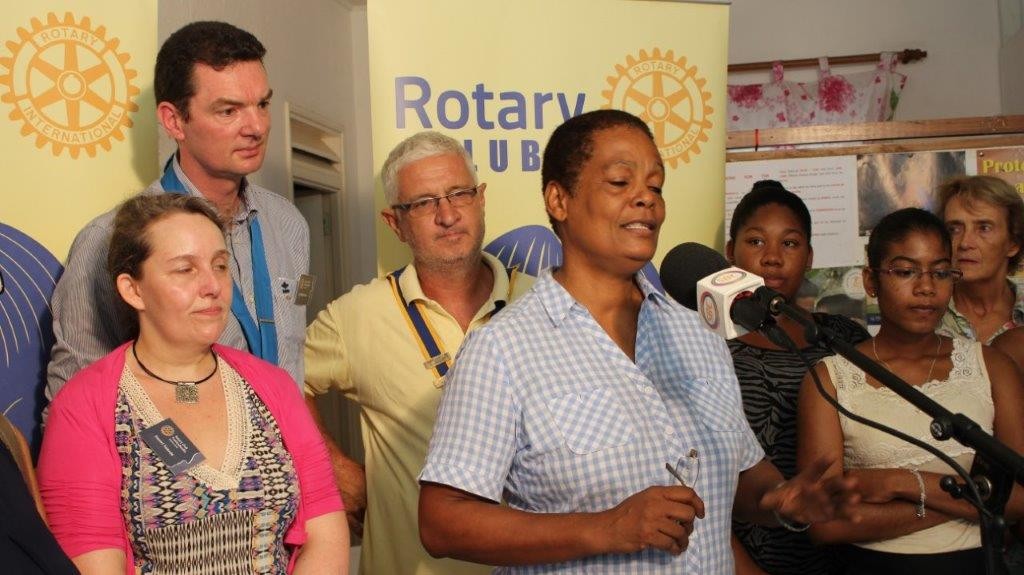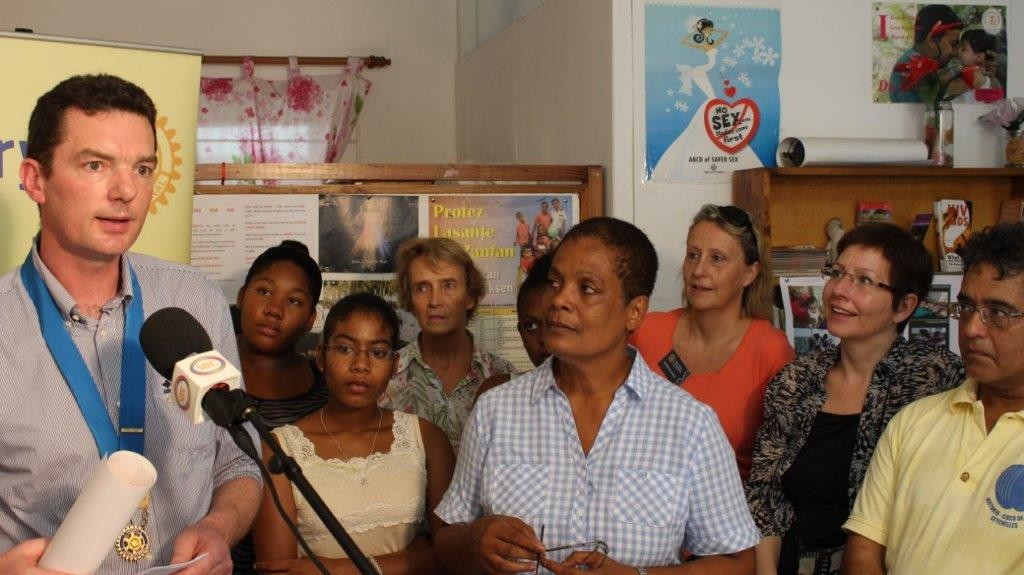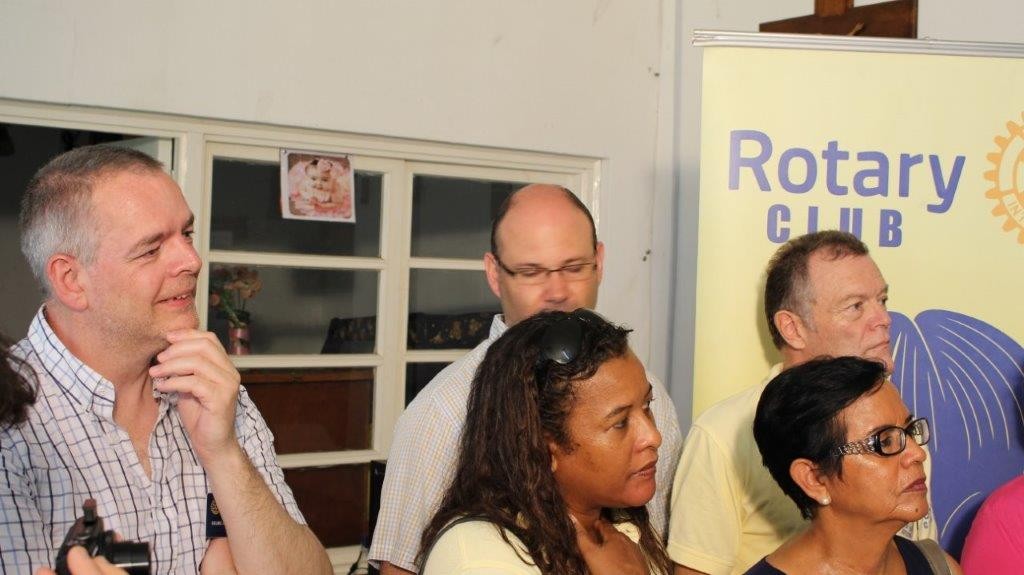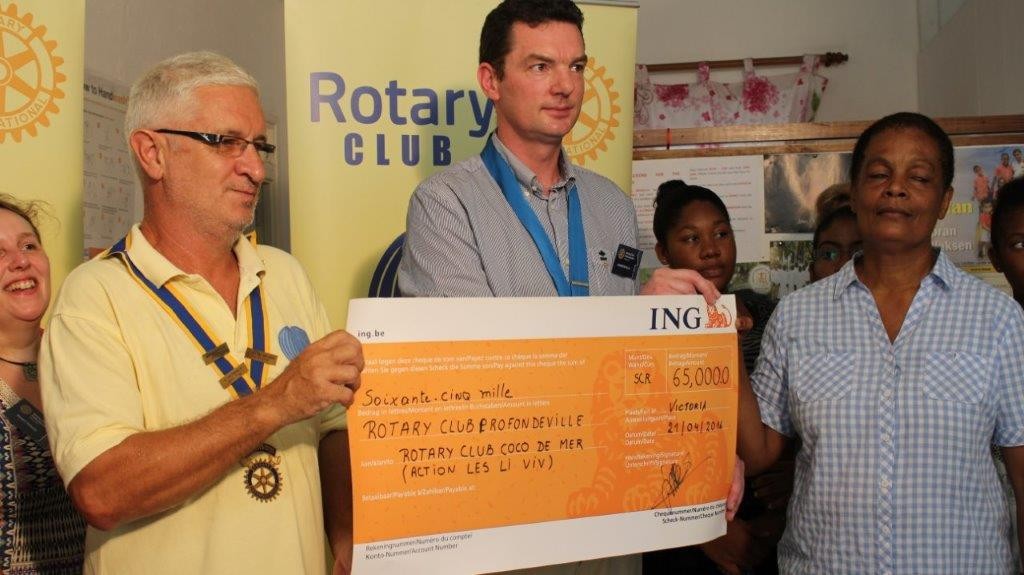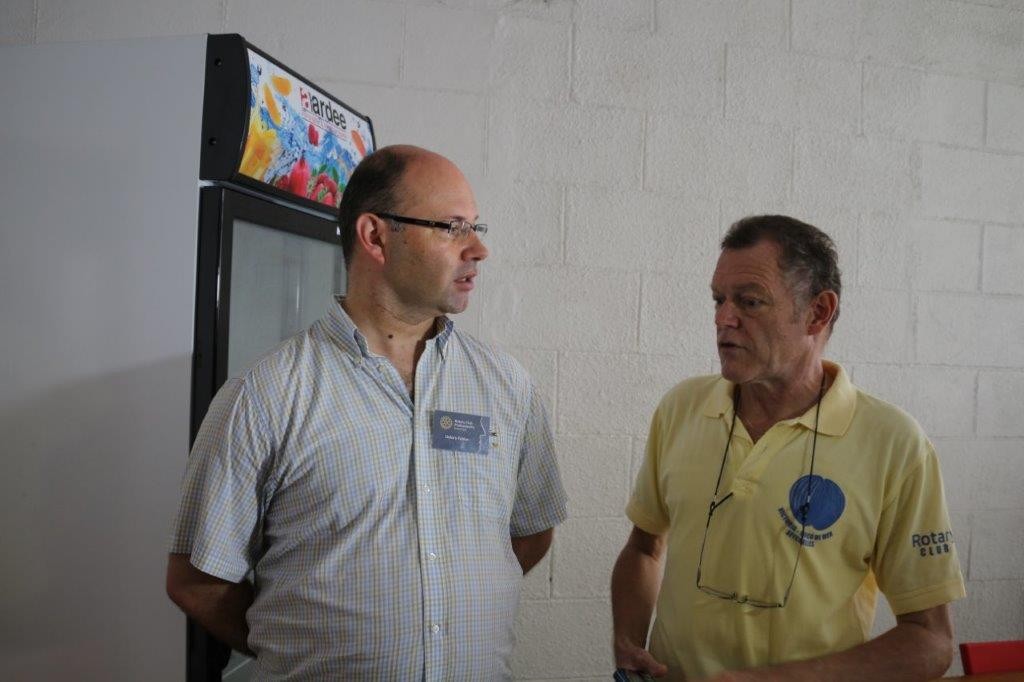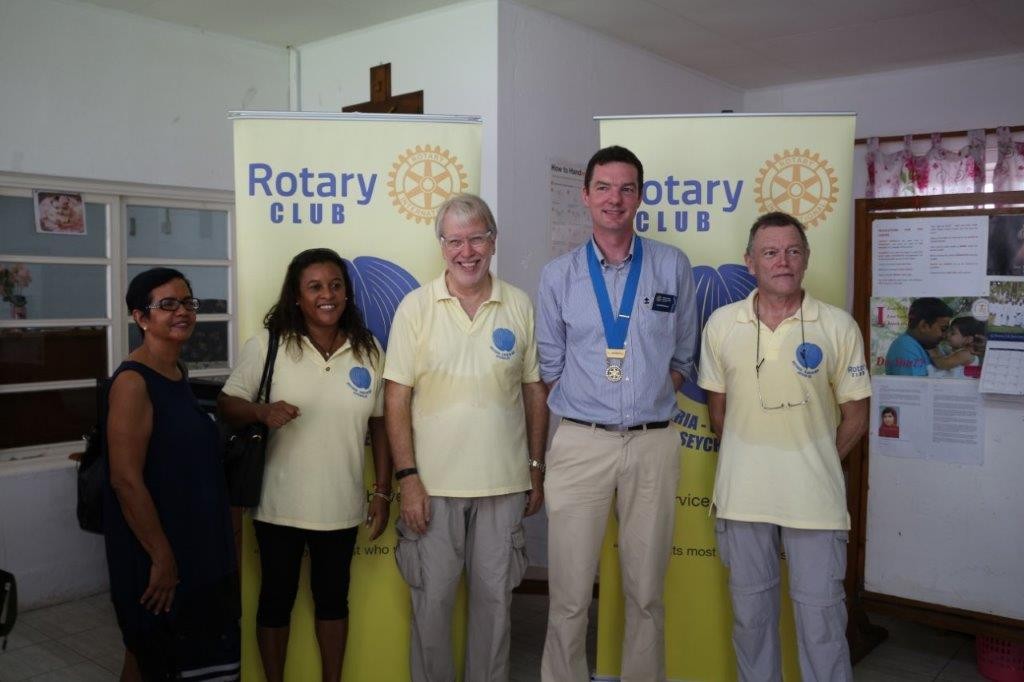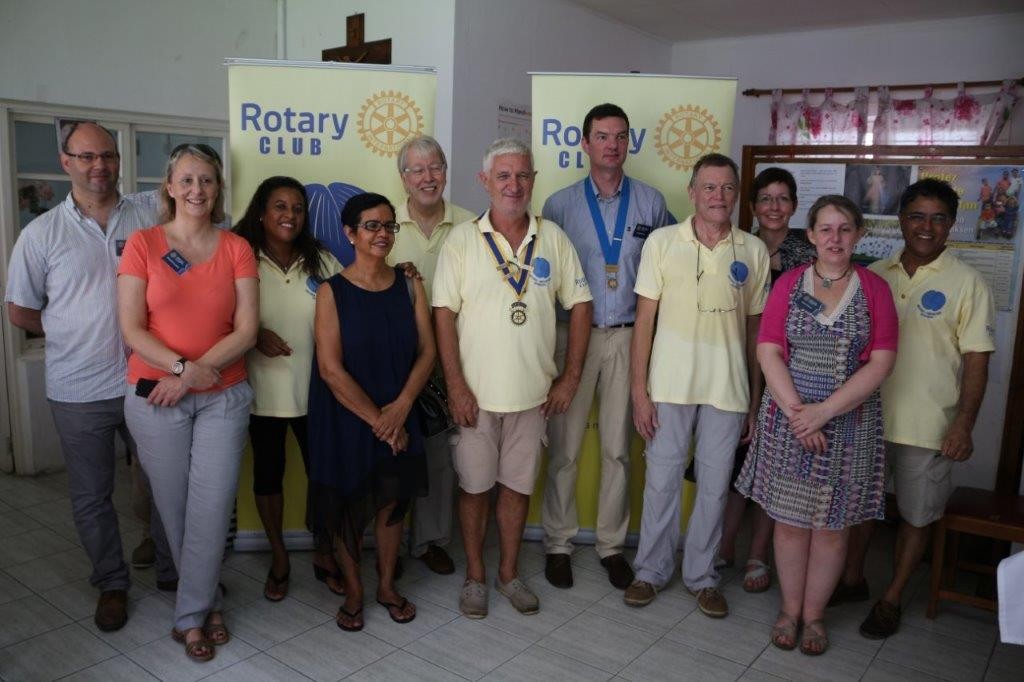 Visit of members of RC Profondeville to RC Coco de Mer
Later in the evening the members of RC Profondeville had the opportunity to attend a meeting of RC Coco de Mer. Members had the chance to talk about the history of the 2 clubs which were founded only a few weeks apart in 2013, and plans for the future. It is hoped that there will be more collaboration between the 2 clubs in the future.