Activities & Events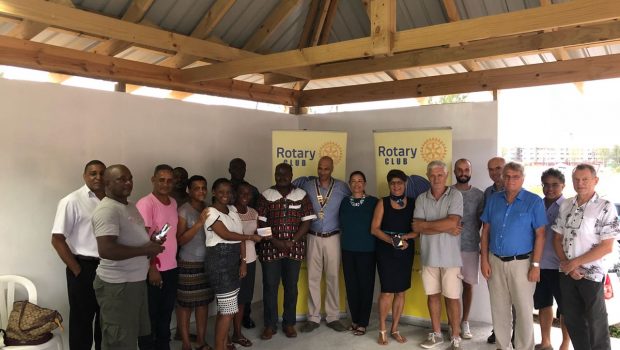 Published on September 22nd, 2018 | by admin
0
Assistance to the Perseverance Children
On the 19th of September 2018, the Coco De Mer Rotary Club members gathered at Perseverance Island to hand over a cheque to Father Louison.
This cheque will enable Father Louison to complete the infrastructure of a covered area in the vicinity of the church, which will be used by the children of Perseverance; the first intention is to offer recreational and educational activities to the children after school hours , preventing them from being idle and entering into mischief.
The members wish to reiterate their encouragement to father Louison for this initiative, which can change the course of the life of many of our youth.