Archive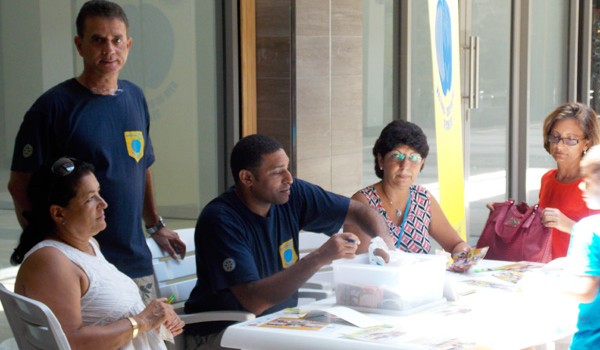 Published on April 8th, 2014 | by admin
0
Month of March: fully dedicated to the lottery.
The 5 Saturdays of March were allocated in direct sales at Orion Mall, Temooljee Arcade in Victoria, in Eden Island and Providence Industrial Estate: all the members who could free themselves from professional obligations pulled together their talents of salesmen / saleswomen. It is an enriching exercise as we meet a lot of persons and we can get a better understanding of the people of our community.
Direct mailing, website promotion, radio, newspapers and TV advertising were in full swing. The results will be known on April 19th on the draw day but we should be very pleased of this first lottery!
Nevertheless, we took some time to celebrate the birthday of 3 members of our club as Rotary is to be fun!
Planning the operations for the Saturdays!  A military exercice?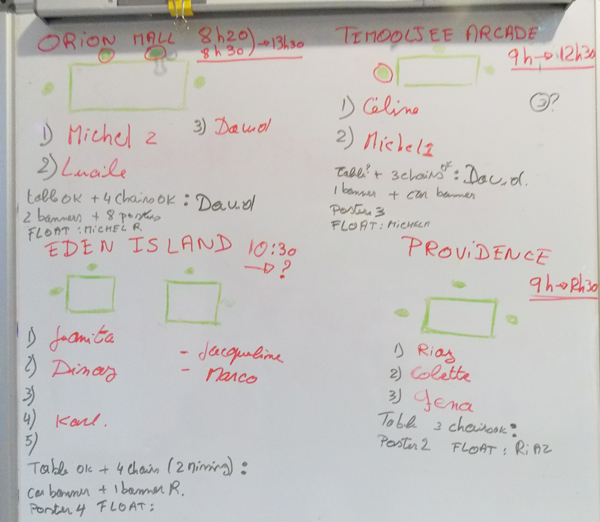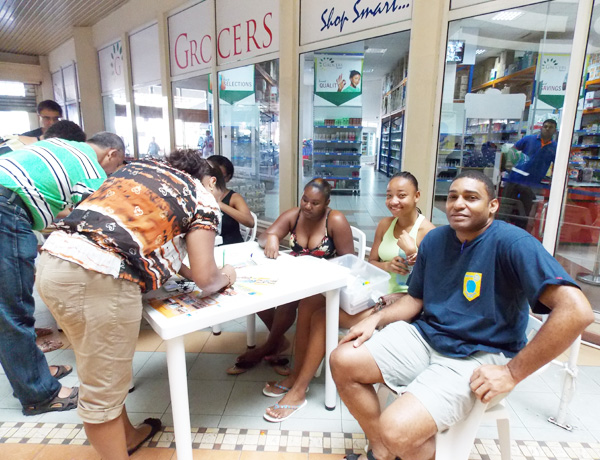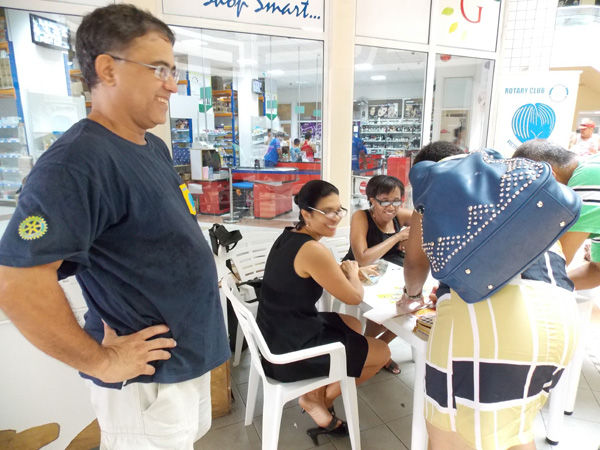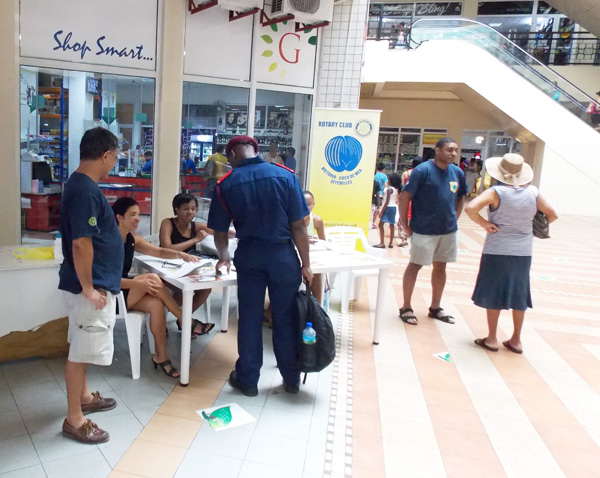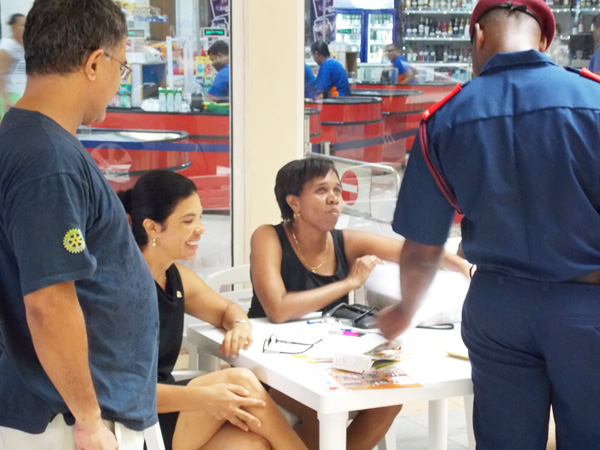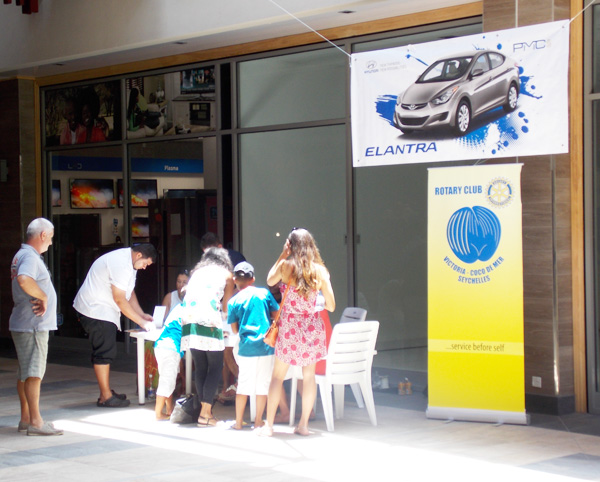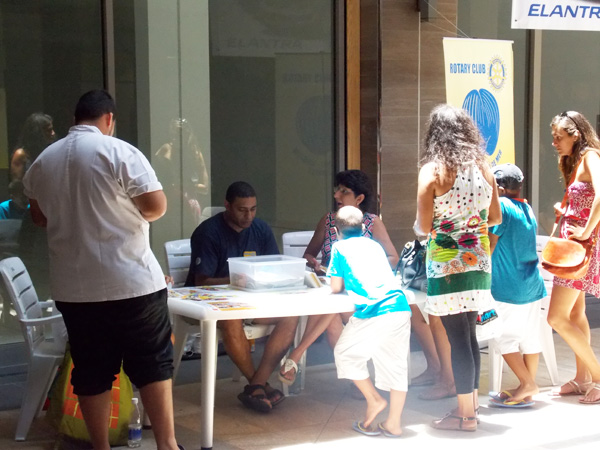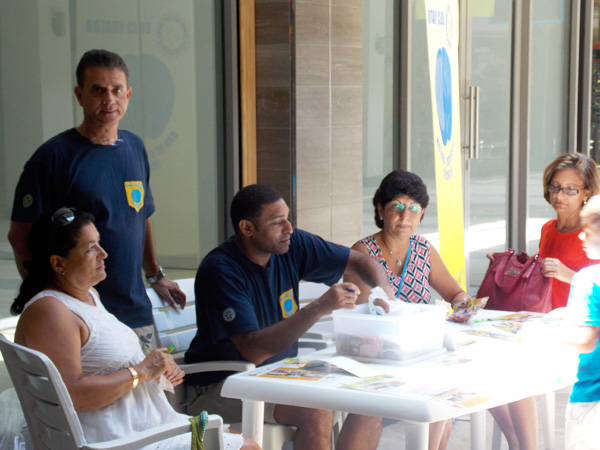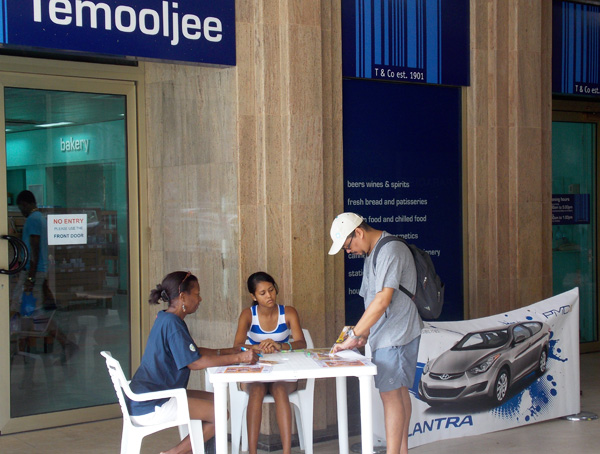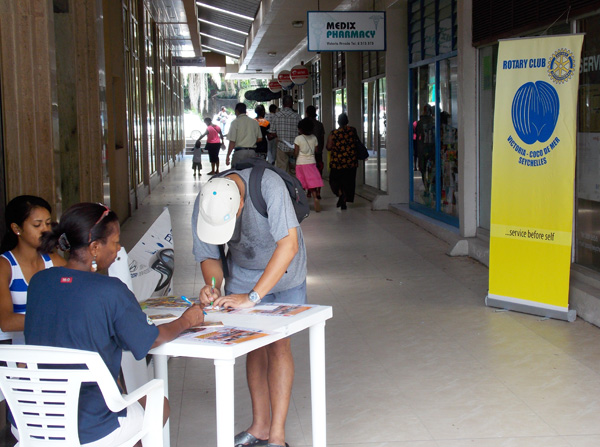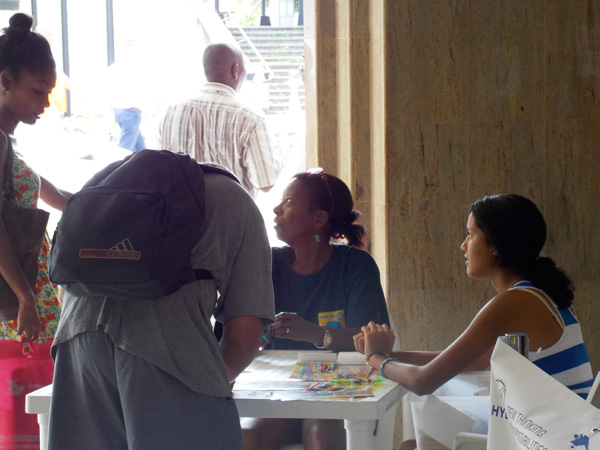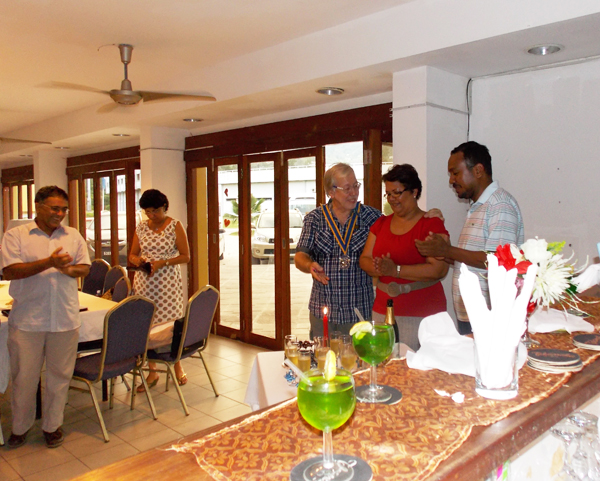 The three members having their birthday, discussing seriously the cutting of the cake.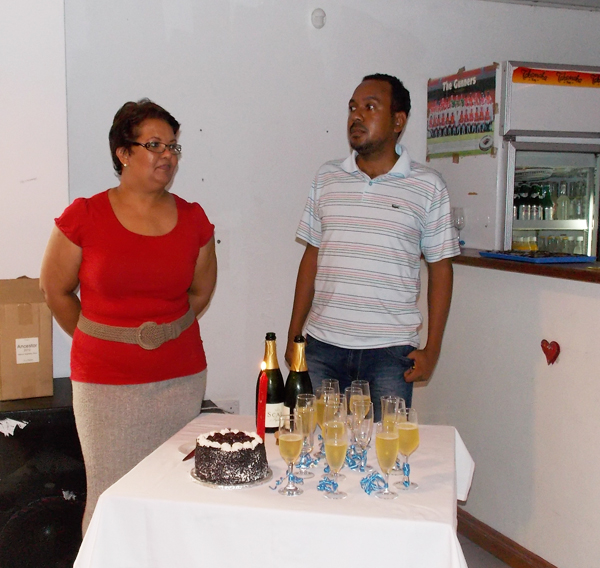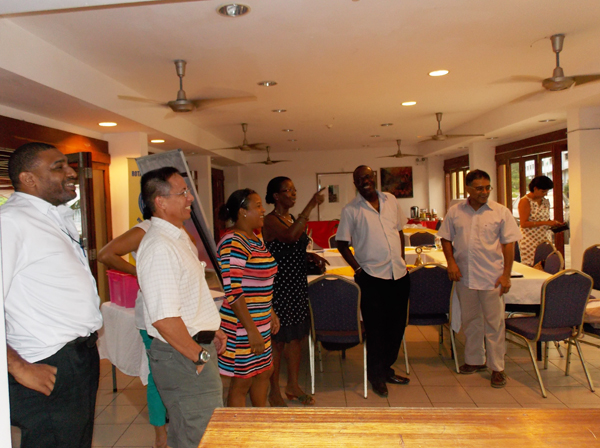 At the headquarter of the Rotary Club of Namur Confluent (Belgium), President Michel is exchanging  proudly our banner.