Archive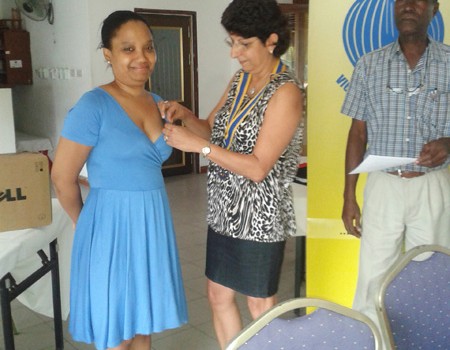 Published on August 7th, 2014 | by admin
0
Induction of a New Member: Michelle Marguerite
On the 7th of August 2014, President Dinaz welcomed officially Michelle Marguerite in our club as a new active member; Michelle has studied Law in Manchester and is finishing her Bar Education at the University of Seychelles at Anse Royale. She is also working as legal advisor to the Minister of Social Affairs.
Past President Jocelyn Fanchette of Quatre Bornes in Mauritius happened to be visiting our club and congratulated the new member in her new life of Rotarian.
Congratulation Michelle and welcome to our Club!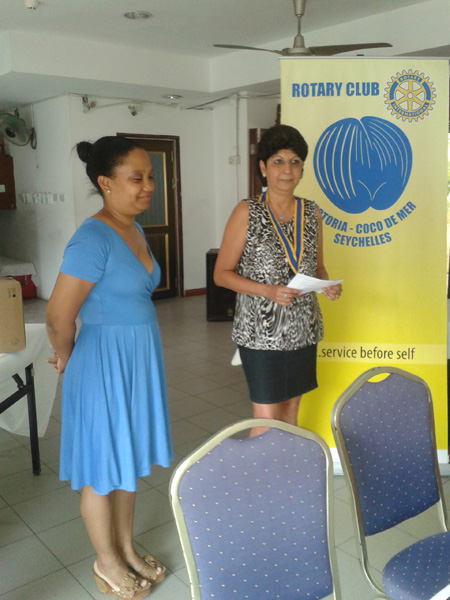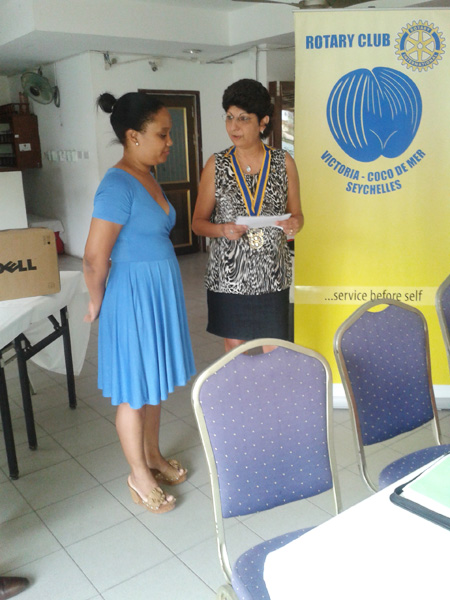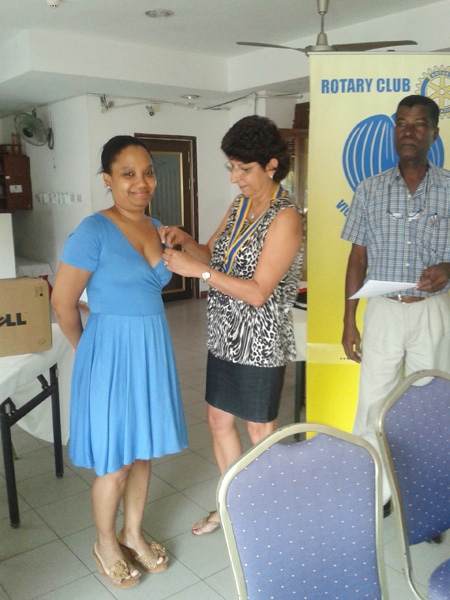 President Dinaz presents Rotarian Michelle with her rotary pin.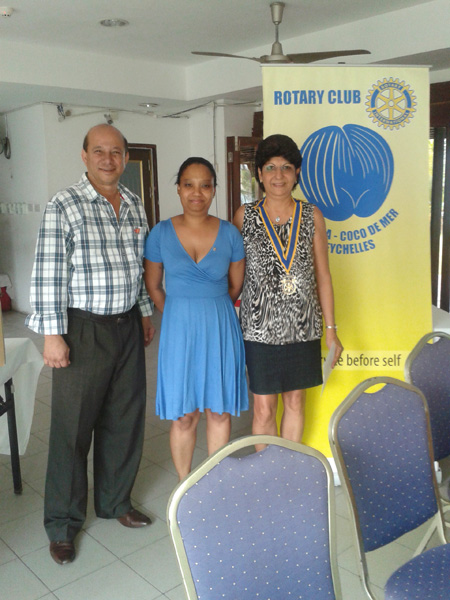 Rotarian Michelle with Mauritian PP Jocelyn and president Dinaz.